Showing 19-36 of 166 items.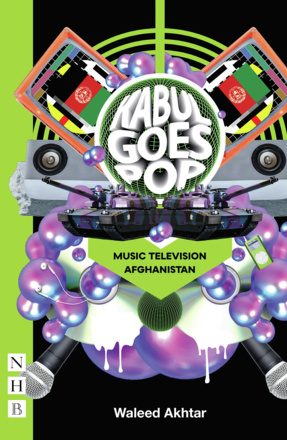 A play inspired by the true story of Afghanistan's first youth music programme, exploring a world following the US invasion that is complex, contradictory and shocking – all to a soundtrack of early noughties' pop.
A heartrending new play about sisterhood and motherhood; enduring love, and regrets many years in the making.

A tender portrayal of two women trying to start again after their release from prison.

A play about modern-day sex trafficking, joint winner of the 2010 John Whiting Award.

A beautifully crafted play from the American playwright, author of Tape and associate writer of The Laramie Project, whose events are echoed in this play.

A heartbreaking study of heritage, grief and family, Rose is a powerful drama about a Middle-Eastern immigrant's struggle to raise his daughter 'the English way'.

A white-knuckle ride through a nightmare Dublin, where enemies and allies are interchangeable.

An electrifying portrayal of a dangerously charged romance between a fifteen-year-old and their teacher.

Three astute, savvy early plays from Belfast writer Owen McCafferty.

A fascinating meditation on human cloning, personal identity and the conflicting claims of nature and nurture.

A striking play from Northern Ireland about two women and the childhood tragedy they'll never be allowed to forget.

A ferociously gripping story about the moral issues of contemporary military occupation and its effect on the mental health of serving soldiers. Written with startling insight by author and broadcaster Sandi Toksvig.

A play about the private and disturbing moments a couple share, exploring what becomes of a relationship when it is held together not only by love, but by fear, guilt and despair.

An uplifting, bittersweet drama set in a nursing home, celebrating friendship and the human spirit.

A night of debauchery and delicate connection in a play set in the city that never sleeps.

By turns dark and shimmering, Moth is a fast, funny and heartbreaking story about two young people with nowhere to go.

A captivating, darkly comic play that questions what it means to be human.