Nina Raine

Nina Raine is a director and playwright. Her plays include: Bach & Sons (Bridge Theatre, London, 2021); Stories (National Theatre, 2018); Consent (National Theatre, 2017; West End, 2018); Tiger Country (Hampstead Theatre, London, 2011); Tribes (Royal Court, London, 2010, and Barrow Street Theatre, New York; winner of the New York Drama Critics' Circle Award and Drama Desk Award); and Rabbit (Old Red Lion and West End, 2006; winner of the Evening Standard Award for Most Promising Playwright).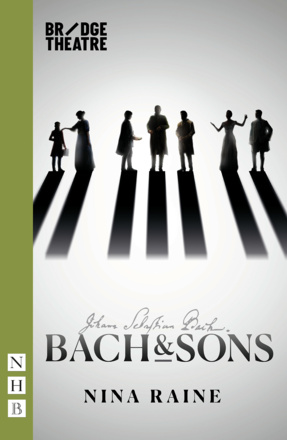 A beautiful, profound and funny play about Johann Sebastian Bach, the irascible and turbulent composer, and his family business.
A powerful, painful, funny play about the meaning of justice and consent when two friends take opposing briefs in a rape case.

A darkly comic and freewheeling epic that gets to the heart of small-town politics and what it means to please all of the people all of the time.

A fiercely funny play about what it's like to be a young woman living, working, drinking, loving and having sex in the 21st century.

A funny and touching new play about the fertilisation of an idea.

A hospital play that follows a tangle of doctors and nurses in a busy London hospital.

A penetrating play about belonging, family and the limitations of communication.