Showing 145-162 of 1,821 items.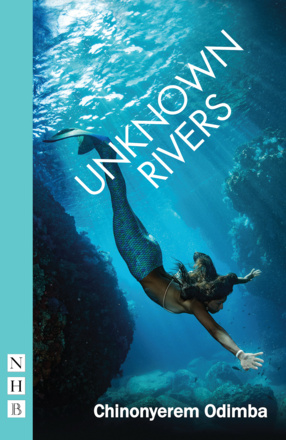 A poignant and life-affirming play about the extraordinary powers of female friendship.
Chekhov's great play about an elderly professor whose plans to sell off his rural estate threaten the livelihoods of those who have worked tirelessly to keep the estate going.

Conor McPherson's stunning adaptation of the Anton Chekhov masterpiece, a portrayal of life at the turn of the twentieth century, full of tumultuous frustration, dark humour and hidden passions.

A radical, modern-day re-interpretation of Arthur Schnitzler's taboo-breaking 1897 play La Ronde, with its 'daisy chain' of sexual encounters.

An honest and funny play about a wounded veteran seeking rehabilitation through an experimental virtual reality therapy, from an award-winning American playwright.

Alfred Jarry's trilogy of plays about the comically grotesque character of Pa Ubu, satirising power, greed, and bourgeois pretension.

A funny, heartening exploration of time, and the unassuming moments that make up our lives.

A bittersweet drama about life, love, loss, and sculpture.

A powerful drama about the first ladies of France and America, as their husbands clash over an international crisis.

An insightful, moving and tremendously funny coming-of-age drama about the unfairness of growing up in a world where you don't make the rules.

Kevin Elyot's evocative final play, a hilarious and heartbreaking tale of one family's hidden liaisons over half a century.

An intensely practical account of the way Twelfth Night actually works on stage, by an acclaimed actor and director.

An edition of the play in the Shakespeare Folios series, offering the absolute authenticity of the First Folio in a totally accessible form.

A chilling, queer play-noir set amongst the shadowy hills of Hampstead Heath.

A touching one-person play about a person's true identity, the first English-language adaptation of Emmanuel Darley's hit play, Le Mardi à Monoprix.

With a Welsh-language translation, Un Bore Mawrth

A funny and playful drama written specifically for young people, about what happens when the world literally turns upside-down. Bilingual edition: includes the original English play with a Welsh-language translation, Un Bore Mawrth, by playwright Daf James.

An autobiographical monologue, written to be performed by its author David Edgar, in which Edgar at seventy confronts the ideals of his twenty-something self.

A play about the aftermath of violence, in conflicts around the world from Rwanda to Northern Ireland, and from Zimbabwe to Bosnia.