Showing 127-144 of 1,808 items.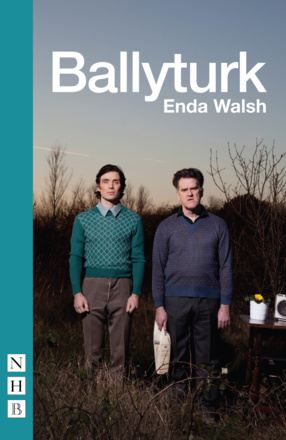 A gut-wrenchingly funny, achingly sad play featuring jaw-dropping moments of physical comedy.
A play about the challenges of being on the school football team – and secretly gay.

A revealing play that goes behind the public face of charities, journalists and NGOs.

Ben Jonson's bawdy Jacobean comedy, in the Nick Hern Books Drama Classics series.

A short and unnerving play about families, property and rampant vegetation.

The internationally renowned team of Peter Brook, Marie-Hélène Estienne and Jean-Claude Carrière revisit the great Indian epic The Mahabharata, thirty years after Brook's legendary production took world theatre by storm.

A play by young Spanish dramatist David Planell, about the hilarious attempt to get an accident video shown on TV, releasing undercurrents of racism in society.

A poignant drama about attitudes to teenage pregnancy in 1960s Britain.

A darkly funny comedy about modern freak shows, love and cream buns. Loads of cream buns.

A drama about a Dublin artist haunted by a mysterious accident in her past.

A one-act comic play about a reclusive young widow whose life takes a surprisingly romantic turn.

A short play about a family divided by politics, first performed in the week of Donald Trump's inauguration in 2017.

Lucy Kirkwood's delightful version of the classic fairytale, first seen in a production devised and directed by Katie Mitchell at the National Theatre for Christmas 2010.

A magical re-telling of the story of Beauty and the Beast, first performed in this version by the Royal Shakespeare Company.

A magical re-telling of the story of Beauty and the Beast, with music by Mick Sands drawn from traditional French folk melodies.

George Farquhar's immortal comedy about two young gentlemen with a misguided plan to get enrich themselves at the expense of a series of young heiresses.

A practical guide to training as an actor, helping you get the most out of drama school - and survive in the world beyond.