Showing 109-126 of 1,885 items.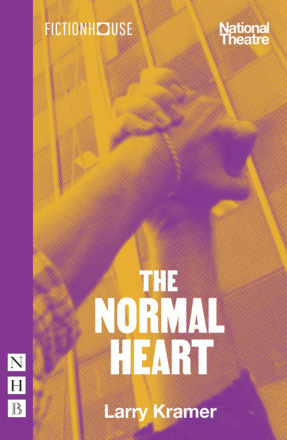 Larry Kramer's ground-breaking play about the 1980s AIDS crisis, published in a new edition alongside the major National Theatre revival in 2021.
Your partner's died, could things have been different? A short play by Caryl Churchill, published with another short piece, Air.

A raw, funny, bittersweet play about the complexities of masculinity, depression and therapy.

A resonant and surreal short piece published alongside What If If Only.

A moving and unexpectedly funny play about a couple grieving the loss of their child, winner of the Best New Play award at the 2022 Offies (Off West End Awards).

A thrilling play based on the nineteenth-century Red Barn Murder in Suffolk, rediscovering the lost story of the murder victim, Maria Marten.

A revenge tale about two women seeking justice and taking control of their own narratives, colliding the ancient and the modern, the tragic and the Spaghetti Western, hip-hop and Afropunk.

An anthology of six brilliant plays, celebrating a multiplicity of stories authored by Black playwrights in the UK over the last decade. Selected and introduced by leading theatre director Natalie Ibu.

An enlightening, cathartic and acerbic new play about identity, maturity and reconciliation.

A touching drama about a teenage girl diagnosed with a brain tumour, an unexpectedly optimistic portrayal of love and the extraordinary resilience of the human spirit.

A timely, unsettling and powerful play from one of the UK's most prominent trans voices.

 

A play exploring the impact of state violence on Black and brown children.

A brutally comic play about home and identity, marriage and survival, blood and feathers.

The Alfred Fagon Award-winning play that retells British history through the prism of the slave trade.

Distinguished playwright David Edgar examines the mechanisms and techniques which dramatists throughout the ages have employed to structure their plays and to express their meaning.

A spine-chilling, funny and scary play from the award-winning writer and broadcaster behind the hit BBC podcast The Battersea Poltergeist.

A beautifully tender new play that explores nature's influence on love, friendship and family – the belief that anyone who's lost can be found, even in the remotest of places.

A highly practical, comprehensive guide to exploring Shakespeare with young people – ideal for directors, youth theatre leaders, workshop facilitators and teachers.