Showing 91-108 of 1,886 items.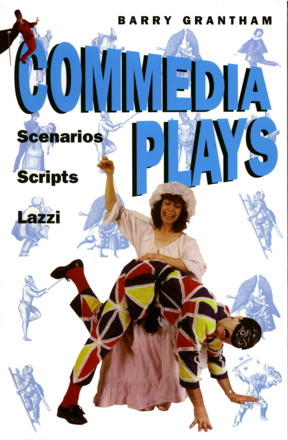 Scenarios, Scripts, Lazzi
A unique collection of performance pieces and improvisation exercises in the Commedia style, a companion volume to the author's best-selling Playing Commedia.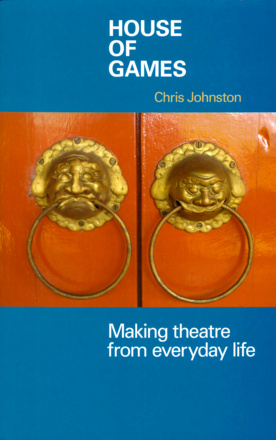 Making Theatre from Everyday Life
A treasure trove of drama games and exercises, an immensely valuable resource for teachers, theatre directors and drama workshop leaders.
A bawdy, satiric and theatrically allusive comedy that was extremely popular with seventeenth-century readers.
The only collection of Tynan's star-studded profiles, his incisive pen-portraits of many of the most significant performers and writers of his day.
A unique collection of five surprising and exciting plays from Mexico, in English translations, selected by the Royal Court Theatre, London.

The classic voice-training book for actors, teachers of voice and speech and anyone interested in vocal expression – by a pre-eminent voice teacher, actor and director.

And How to Write Your Own

Why do some musicals work, while others just don't? And what should you do if you're thinking of writing your own? Julian Woolford, a successful writer and director of musicals and lecturer in writing musicals at the University of London, explores the musical-theatre canon to answer these and many other questions.

Five plays from the the makar (national poet) of Scotland, one of the country's best-known - and best-loved - living playwrights.

An Actor's Guide to Shakespeare

An invaluable book for actors and directors who want to improve their understanding of Shakespeare's language in order to speak it better

The Frazzled Drama Teacher's Guide to Devising

An inspiring, practical handbook for anyone working with young people to make devised theatre.

A practical guide to writing radio drama and getting it produced, by a leading radio dramatist and a hugely experienced radio drama producer who have both created award-winning dramas for the BBC.

A Practical Guide to Viewpoints and Composition

An essential introduction to the history, terminology and philosophy of Viewpoints, the fast-growing technique of improvisation used by actors in rehearsal and training.

Three plays based on George Eliot's classic novel, which can be performed as a trilogy or as standalone pieces.

A collection of plays written and introduced by actor-turned-writer Ayub Khan Din, including his first play, East is East, which became a smash-hit film.

The first collection of plays by one of the UK's most exciting young writers.

An eidition of the play in the Shakespeare Folios series - offering the absolute authenticity of the First Folio in a totally accessible form.

Mike Bartlett's complete scripts for his superlative, award-winning television drama series.

A Field of Dreams

A panoramic history of modern Scottish theatre, reported from the frontline by Scotland's leading drama critic.