Showing 91-108 of 1,821 items.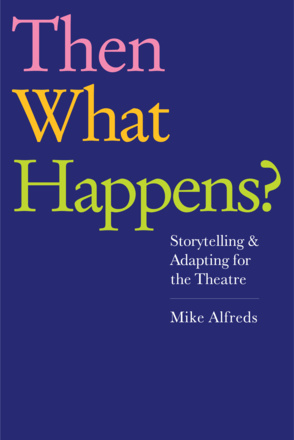 Storytelling and Adapting for the Theatre
A practical investigation into story-theatre and the art of telling stories through theatre, by the renowned director who founded Shared Experience Theatre Company.
A practical guide to writing radio drama and getting it produced, by a leading radio dramatist and a hugely experienced radio drama producer who have both created award-winning dramas for the BBC.

A Practical Guide to Viewpoints and Composition

An essential introduction to the history, terminology and philosophy of Viewpoints, the fast-growing technique of improvisation used by actors in rehearsal and training.

Three plays based on George Eliot's classic novel, which can be performed as a trilogy or as standalone pieces.

A collection of plays written and introduced by actor-turned-writer Ayub Khan Din, including his first play, East is East, which became a smash-hit film.

The first collection of plays by one of the UK's most exciting young writers.

An eidition of the play in the Shakespeare Folios series - offering the absolute authenticity of the First Folio in a totally accessible form.

There is limited availability of this title. Please

enquire

before placing your order.

Rona Munro's vividly imagined trilogy brings to life three generations of Stewart kings who ruled Scotland in the tumultuous fifteenth century.

Mike Bartlett's complete scripts for his superlative, award-winning television drama series.

A Field of Dreams

A panoramic history of modern Scottish theatre, reported from the frontline by Scotland's leading drama critic.

Twelve Leading Actors on Twelve Key Roles

Twelve leading actors take us behind the scenes of landmark Shakespearean productions, each recreating in detail their memorable performance in a major role.

A participative theatre experience about global consumer capitalism, offering readers the opportunity to play – as individuals or in teams – the managers of a clothing factory in China.

How to Do Less and Discover More

A practical guide to the Feldenkrais Method, for actors. Written by an experienced actor, theatre-maker and Feldenkrais practitioner.

Five new plays from VAULT Festival

An anthology of five of the best plays from VAULT 2018, London's biggest and most exciting arts festival.

A Longform Workbook

An inspiring and interactive workbook to help you develop skills for longform improvisation, by one of the UK's top improv performers and teachers.

A practical, accessible and inspiring guide to using puppetry in theatre, by a leading expert in the field.

A Practical Guide to Narrative Improvisation

An inspiring, hands-on guide to narrative improvisation, by the co-creator and director of the Olivier Award-winning improv show Showstopper! The Improvised Musical.

Five new plays from VAULT Festival

This anthology, the fifth from Nick Hern Books, comprises five of the best plays from VAULT Festival 2020, London's biggest and most exciting arts festival.