Showing 73-90 of 1,885 items.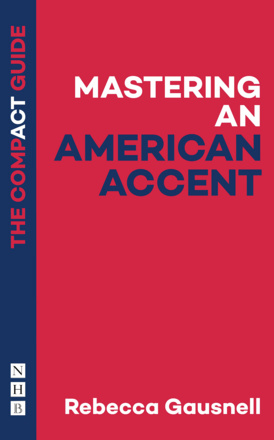 A step-by-step guide to learning and practising an American accent, for anyone who wants to use a General American accent with confidence in auditions and performance.
An insightful, heartfelt coming-of-age story and a blazing account of inner-city, British-Asian teenage life.

Two sweet and saucy comedies from an award-winning Irish playwright.

A play about death and rebirth, from an award-winning Irish playwright.

A play about sex, secrets and suspicion, winner of the 2017 Fishamble New Writing Award.

With a Welsh-language translation, Un Bore Mawrth

A funny and playful drama written specifically for young people, about what happens when the world literally turns upside-down. Bilingual edition: includes the original English play with a Welsh-language translation, Un Bore Mawrth, by playwright Daf James.

An unsentimental portrayal of innocence betrayed by communal hatred in Belfast during the 1970s.

A funny and poignant play for one actor that tells a story of desire, control, raised blinds and lowered boundaries. This edition also includes the monologue Phoenix.

The stage version of Philip Pullman's The Book of Dust – La Belle Sauvage, which is set twelve years before the epic His Dark Materials trilogy. Two young people and their dæmons, with everything at stake, find themselves at the centre of a terrifying manhunt.

The groundbreaking rock musical about teenage sexuality, with book and lyrics by Steven Sater and music by Duncan Sheik.

A powerful story of fire and destruction, self-deceit and the corrosion of trust.

A guide to one hundred brilliant plays addressing the most urgent and important issue of our time: the climate emergency.

A surreal and powerfully human look at the way we view our lives, and a haunting meditation on what it is to live – and to die.

A delightful and inventive stage version of Gerald Durrell's well-loved memoir of a childhood growing up in Corfu.

A bold and powerful dramatisation of George Orwell's classic dystopia, ideal for any school, youth group or amateur company.

A darkly comic state-of-the-nation play exploring adolescent mental health and the rage within.

Two compassionately subversive plays about identity, by Young Jean Lee, a Korean American playwright whose work is groundbreaking, humorous and often thrillingly transgressive.

Charles Dickens' timeless classic, brought to life in a joyous new adaptation by Jack Thorne.