Showing 73-90 of 1,875 items.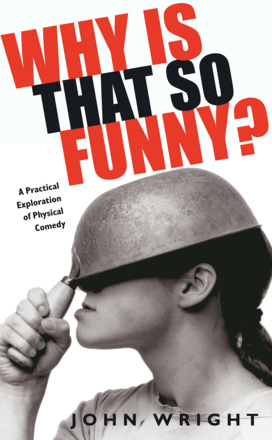 A Practical Exploration of Physical Comedy
A practical investigation of how comedy works, by a well-respected practitioner and teacher. With a Foreword by Toby Jones.
Set against the low hum of the War on Terror, Why Can't We Live Together? is a kaleidoscopic vision of our times through the lives of one man and one woman.

Two plays from one of the leading dramatists of the 20th century.

Rattigan's play about obsessive love, a bittersweet portayal of his father - and maybe of his own frustrated love life.

An unflinching look at race in the 21st century from both a black and white perspective, from a Pulitzer Prize-winning playwright.

A short play exploring the expectations and responsibilities of being an artist and a woman.

The Italian Court is riddled with corruption in this classic Jacobean tragedy. In the Nick Hern Books Drama Classics series.

A violent tragedy, regarded as one of the great works of Jacobean theatre. Features the text edited for the 2014 RSC production, and introductions by key members of its creative team.

An affecting play, based on a true story, about what happens when our world is turned upside down.

A stage adaptation of Compton Mackenzie's comedy classic, combining rollicking physical theatre, panto and farce, with an array of hilarious characters for any female-led theatre company.

A quick-witted satirical farce set in the Whips' office at Westminster.

A blistering play about our need for honesty in relationships and how it can sometimes bring about their downfall.

A monologue play about a woman on the day of her release from prison.

A painful – and painfully funny – play about being very young and in love – and coping with serious illness at the same time.

A play about everyday feminism, consent and the changing face of teenage sexuality in an online world. Written for the National Theatre Connections Festival.

A heartrending drama about family, betrayal and forgiveness, spanning four generations and two hemispheres. From the writer of the award-winning film Lantana.

A searching portrait of human kindness in a world that sets limits on how we care for the vulnerable. First performed as part of the Orange Tree Theatre's Inside/Outside season of short plays.

A dark and thrilling play inspired by true events in modern-day India, exploring the themes of Ibsen's Ghosts and the cyclical nature of oppression.