Showing 37-54 of 1,886 items.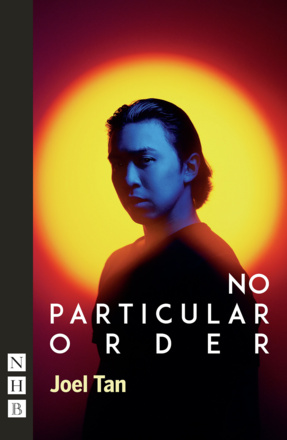 A startling and apocalyptic play that charts the fate of a society under a despot, through the lives of bureaucrats, soldiers, ornithologists and tour guides.
A hilarious and satirical play about middle-class England's disastrous instinct always to appear nice, from the writer behind the internationally successful television shows Doctor Who and Sherlock.

A gripping theatrical thriller set at sea, exploring power dynamics, superstitions and revenge, and what happens when we think no one is watching.

A Manifesto for the Twenty-First-Century Theatremaker

A practical, grassroots, self-empowerment book for theatremakers. An inspiring and unconventional collection of ideas and provocations designed to help anybody who wants to make live theatre.

A gripping play about the man who murdered Mahatma Gandhi, premiered at the National Theatre, London.

A play inspired by the true story of Afghanistan's first youth music programme, exploring a world following the US invasion that is complex, contradictory and shocking – all to a soundtrack of early noughties' pop.

A powerful play for one actor about a woman recovering from an abusive relationship.

A comedy that explores how the everyday becomes political and the political becomes everyday in a conflict zone.

A heart-warming musical comedy about love, queerness, and belonging.

A sharp, timely and gloriously funny play that asks what faith really means in the age of artificial intelligence. Winner of the Bruntwood Prize Judges' Award.

A blistering melodrama from Jeremy O. Harris, whose play Slave Play received a record twelve nominations at the 74th Tony Awards.

A heartwarming and hilarious play exploring the clashes, compromises and comedy that come with living in a mixed-culture family in today's Britain.

A brilliant, award-winning play for a solo actor, about a young, successful barrister forced to confront the patriarchal power of the law.

A comedy for the new Restoration of the theatres, set in contemporary, post-pandemic London, full of illicit sex, political hypocrisy and the machinations of a fame-hungry elite.

A Handbook for Actors, Directors and Designers

A passionate, illuminating exploration of Shakespeare's greatest plays and characters, from the director of the acclaimed theatre company Shakespeare at the Tobacco Factory.

A powerful, provocative play exploring psychogenic illness amongst groups of women throughout history, premiered by the Almeida Young Company.

A thrilling Gothic story of violence, retribution and justice, adapted for the stage by Kate Mosse from her own internationally best-selling novel.

A witty and fleet-footed adaptation that lays bare the beating heart of Charlotte Brontë's classic novel, whilst staying true to its revolutionary spirit.