Showing 19-36 of 1,821 items.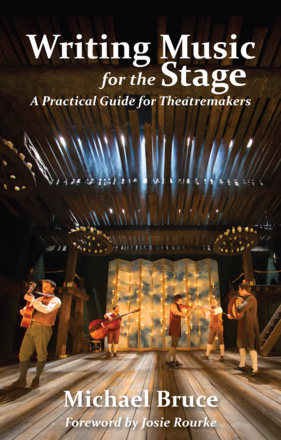 A Practical Guide for Theatremakers
The definitive guide to writing music for the stage, by the Composer-in-Residence at the Donmar Warehouse.
Exercises, Techniques and Ideas for Playwrights and Screenwriters

Almost two hundred practical exercises, techniques and ideas for every part of your process, designed to equip you with everything required to kickstart your creativity, develop your craft, and make your writing the very best that it can be.

The debut play from the author of The Slab Boys and Tutti Frutti, taking satirical swipes at Anglo-Scottish cultural pretensions.

A young writer challenges the status quo but discovers that creative gain comes at a personal cost.

A rich selection of work by leading playwright Nicholas Wright, introduced by the playwright.

An ex-teacher and an ex-junkie meet on a night bus during long, dark nights of homelessness.

One of the most performed and influential plays in German theatre, a modern classic that remains frighteningly relevant today. In the Nick Hern Books Drama Classics series.

The multi-award-winning Jack Thorne breathes new life into Georg Büchner's existential masterpiece, Woyzeck, one of the most extraordinary plays ever written.

A poetic and heart-rending play written in response to the tenth anniversary of the Chernobyl disaster.

A subtle and topical play about European attitudes to Africa.

A participative theatre experience about global consumer capitalism, offering readers the opportunity to play – as individuals or in teams – the managers of a clothing factory in China.

The Essential Guide to a Successful Career

The essential guide to being a successful working actor: how to put yourself in the best possible position to get work, to keep getting it, and to make a living from it.

An intriguing and offbeat play about family and religion.

Finding the Life of the Play

Packed with insights from a lifetime of directing theatre, Words into Action is a fascinating read and a vital masterclass for actors and directors.

A delightfully wacky comedy about the facts of life, from the fictional 'National Theatre of Brent'.

A dynamic and heartfelt new play exploring the challenges of communication, the joy in friendship and the power of finding your own way of being heard.

A collection of wide-ranging and ambitious short plays reflecting the complexities of women and political power in the United Kingdom.