Showing 19-36 of 1,808 items.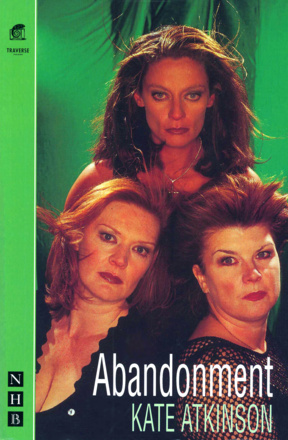 A play about love, death, identity and evolution, from the bestselling and highly acclaimed novelist.
A man in his forties and a woman in her twenties meet on a trip to Berlin. Across a fractured timeline where past and present collide, the story of their relationship, their love and their struggle unravels.

A couple in bed discuss the effect on them of the woman's recent abortion.

A short play about a young man who volunteers in old people's homes, and suffers paroxyms of love and hate for the residents.

Crackling with razor-sharp dialogue, Amy Ng's play asks whether we can ever escape our past, and investigates the destructive side of our search for acceptance.

A comedy drama about male friendship in which five old friends meet for a traditional evening of poker.

There is limited availability of this title. Please

enquire

before placing your order.

A play that challenges our understanding of mythology, and forces us to ask vital questions about military occupation.

Tools for the Modern Actor

An inspiring new approach to acting from a respected drama teacher - concise, succinct and full of practical exercises.

A 'fast-forward' acting course covering all the essential techniques an actor needs to know and use – with a suite of exercises to put each technique into practice.

A short play about Margaret Beckett finding herself Acting Leader of the Opposition after the sudden death of John Smith.

Techniques and Exercises for Musical-Theatre Actors

An impassioned and invaluable guide for actors and students of musical theatre.

A step-by-step guide to 'actioning', one of the most widely used rehearsal techniques for actors. An indispensable companion to a vital component in every actor's toolkit.

A vital companion for actors in rehearsal - a thesaurus of action-words to revitalise performance, with a foreword by Terry Johnson.

Unlocking Plays Through Physical Theatre

Dymphna Callery, author of Through the Body: A practical guide to physical theatre, shows how exercises and rehearsal techniques associated with physical and devised theatre can be applied to scripted plays.

The ultimate insider's guide to acting for film and TV, from an actor well known for his roles on TV and in films. With a foreword by Ewan McGregor.

A revised and updated edition of Declan Donnellan's bestselling book, a fresh and radical approach to acting by a world-famous director.

A short play about an old couple whose son returns after years of absence.