Showing 289-306 of 1,885 items.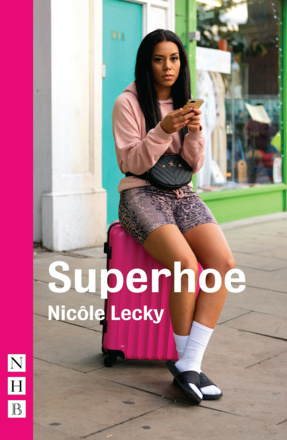 The hit stage play behind major BBC TV drama series Mood, about a twenty-something who spends all her time on social media while dreaming of becoming a success.
A classic of Scots literature, brilliantly adapted for the stage.

A funny and passionate play from the author of The Pride and The Faith Machine.

An honest, tender-hearted and uproariously funny story from actress, comedian, writer and doodler Jessie Cave – with colour illustrations throughout.

The Pulitzer-winning musical inspired by Georges Seurat's pointillist masterpiece, celebrating the art of creation and the creation of art.

Gorky's magnificent play about the Russian bourgeois social class and the changes occurring around them in the middle of the first decade of the twentieth century. In the Nick Hern Books Drama Classics series.

An adaptation for the stage of Jacqueline Wilson's popular novel.

Love, lust, prostitution and slavery in a 19th-century Quaker household. Winner of the 2006 Susan Smith Blackburn Prize.

A one-man comedy-drama about a small-time drug dealer in Cardiff, from critically acclaimed writer Alan Harris.

A poetic fable for the stage, about an impenetrable immigration system that mirrors our own.

A fierce and uncompromising short play about a group of five individuals tormented by a rape in a claustrophobic, drug-infested Dublin.

A play about friendship and loss – and the way people try to do the right thing for their mates when there isn't really a right thing to do. Written specifically for young people as part of the 2019 National Theatre Connections Festival.

A story of domestic servitude and abuse of power.

A biting, heart-warming comedy of love and fate in contemporary Montréal, in a version by Rona Munro.

The chilling story of one woman's desperate attempts at a future that's worth living.

Tommy Murphy's unflinching and constantly surprising drama about how we make sense of who we are through our often fraught relations with others.

A controversial work of extraordinary power, remarkable length (9 acts), and use of asides to express the characters' unspoken thoughts. An outstanding, somewhat Freudian play from one of the twentieth century's most significant writers.

A powerful and poignant drama about the search for the identity of a young man whose body is found face down in a suburban street.