Showing 217-234 of 1,885 items.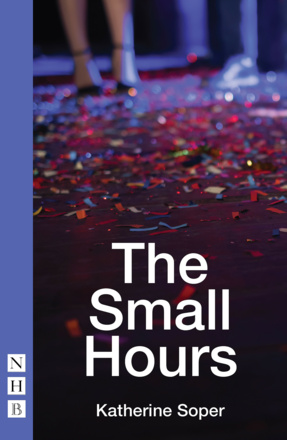 A National Theatre Connections play about teenagers, nightlife, and the small choices that have momentous consequences.
A play about everyday feminism, consent and the changing face of teenage sexuality in an online world. Written for the National Theatre Connections Festival.

A new edition of the hugely successful musical, published alongside its West End premiere. 

A funny, heartening exploration of time, and the unassuming moments that make up our lives.

A darkly comic, smashed-up retelling of Richard III, Shakespeare's classic tale about the lust for power.

Sex is power in the reign of Elizabeth I. Ella Hickson's play explores the ways and means by which women in power negotiate patriarchal pressure in order to get their way.

Three magnetic personalities and three remarkable stories from the poetic imagination of Arinzé Kene.

A play about a young writer who dreams of leaving his estate. The play that won Arinzé Kene the Most Promising Playwright at the 2011 Offies (Off West End Theatre Awards).

A revitalised stage adaptation of Charles Dickens's Christmas tale, by renowned author Piers Torday, focussing on Ebenezer Scrooge's sister Fan, the most monstrous miser ever known.

A brilliant adaptation of Mary Shelley's Gothic masterpiece that places the writer herself amongst the action as she wrestles with her creation and with the stark realities facing revolutionary young women, then and now.

A funny, moving, uplifting play about Christmas, with original songs.

Rudyard Kipling's beloved tale of family, belonging and identity has been reimagined in this acclaimed adaptation by Jessica Swale, with original songs by Joe Stilgoe. 

A Practical Guide to Narrative Improvisation

An inspiring, hands-on guide to narrative improvisation, by the co-creator and director of the Olivier Award-winning improv show Showstopper! The Improvised Musical.

A taut family drama about obsession, betrayal and the human need to belong.

A taut, thrilling debut play for two actors, premiered at Theatre503, London.

A stark, bold, powerful and poetic drama looking at the effects on adult life of childhood trauma and the cycles of drug abuse.

A tender and honest play examining the young men society shuts away. Winner of the 2019 Papatango New Writing Prize.

A fierce, funny and irreverent OCD love story that asks: what exactly is 'normal' anyway?