Showing 217-234 of 1,877 items.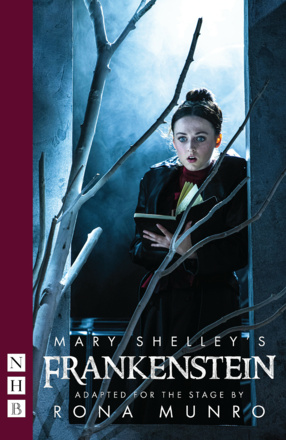 A brilliant adaptation of Mary Shelley's Gothic masterpiece that places the writer herself amongst the action as she wrestles with her creation and with the stark realities facing revolutionary young women, then and now.
A funny, moving, uplifting play about Christmas, with original songs.

Rudyard Kipling's beloved tale of family, belonging and identity has been reimagined in this acclaimed adaptation by Jessica Swale, with original songs by Joe Stilgoe. 

A Practical Guide to Narrative Improvisation

An inspiring, hands-on guide to narrative improvisation, by the co-creator and director of the Olivier Award-winning improv show Showstopper! The Improvised Musical.

A taut family drama about obsession, betrayal and the human need to belong.

A taut, thrilling debut play for two actors, premiered at Theatre503, London.

A stark, bold, powerful and poetic drama looking at the effects on adult life of childhood trauma and the cycles of drug abuse.

A tender and honest play examining the young men society shuts away. Winner of the 2019 Papatango New Writing Prize.

A fierce, funny and irreverent OCD love story that asks: what exactly is 'normal' anyway?

A poignant and life-affirming play about the extraordinary powers of female friendship.

A dark and thrilling play inspired by true events in modern-day India, exploring the themes of Ibsen's Ghosts and the cyclical nature of oppression.

Part satire, part sacred rite, a play that asks what value stories have for a world in crisis.

Science and religion go head to head in this electric tragicomedy: a ferociously funny battle for power, fame and followers.

Reflections on Sound and Music

A collection of new essays from the world-renowned director, offering unique and personal insights into sound and music.

A new adaptation by Mike Bartlett of Maxim Gorky's savagely funny play, premiered at the Almeida Theatre, London.

Two plays

Two plays, both set in contemporary inner-city London, showcasing the remarkable poetic and theatrical imagination of writer/performer Arinzé Kene.

Peter Brook's seminal book, an acknowledged classic of theatre writing, setting out many of the ideas about theatre which informed his lifelong work as a theatre director.

A play about the women whose lives and livelihoods were affected by the murderous attacks of the Yorkshire Ripper.