Showing 199-216 of 1,885 items.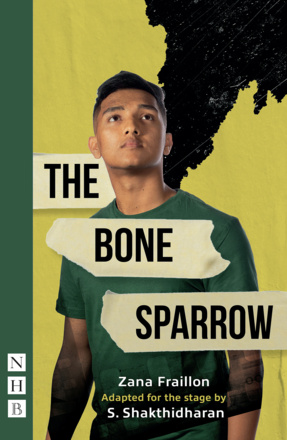 A stage adaptation of Zana Fraillon's powerful and deeply moving novel about the displacement and treatment of refugees and sanctuary seekers in Australia.
The stage version of Philip Pullman's The Book of Dust – La Belle Sauvage, which is set twelve years before the epic His Dark Materials trilogy. Two young people and their dæmons, with everything at stake, find themselves at the centre of a terrifying manhunt.

An urgent, moving and occasionally hilarious play about the migrant crisis and the politics of the Middle East.

A hard-hitting and original family drama.

A brand-new ancient-history play in verse that tells the story of one of Britain's most iconic women: a queen, a warrior and a rebel.

A moving, truthful and darkly comic play about one woman's experience of a women's refuge.

A deeply moving and thought-provoking stage play based on the best-selling novel by John Boyne.

Four boys face the tricky transition to adulthood in Ella Hickson's riot of a play.

A play in verse following four young people across one night in Dublin.

An exhilarating play about a ruthless female City trader who takes on a young and ambitious protegee.

A scorching play about a fourteen-year-old boy struggling to make sense of his place in an impoverished world filled with seemingly random killings of young black men.

A boldly theatrical tale of grief and denial, set against the economic crisis of the 1930s.

And a Blueprint for Creating Your Own Production

A unique theatrical investigation into how teenagers' brains work, and why they're designed by evolution to be the way they are.

A blistering monologue set in Scotland in the near future, when Europe is at war with America, and Scotland suffers collateral damage in the clash of civilisations.

An intense, elusive, and quietly beautiful play about a family crisis.

A bold and exciting new approach to Bertolt Brecht, making his theories and ideas about theatre accessible to a new generation of actors, directors, students and theatre-makers, and showing how they can be put into practice.

A sharp and savage play about the animals we are and the people we try to be.

There is limited availability of this title. Please

enquire

before placing your order.

Performing Shakespeare

Brian Cox discusses playing Titus Andronicus, in this ebook taken from Shakespeare On Stage: Thirteen Leading Actors on Thirteen Key Roles.