Showing 181-198 of 1,876 items.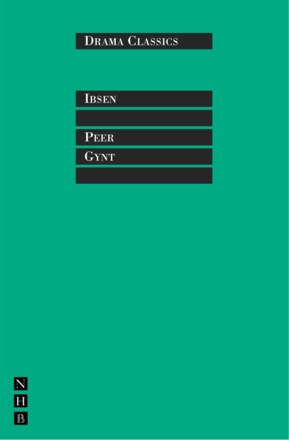 Ibsen's mighty epic, by turns fantastic and tragic, based on the Norwegian fairy tale Per Gynt. In the Nick Hern Books Drama Classics series.
A classic Restoration comedy by one of the earliest and most celebrated female playwrights. In the Nick Hern Books Drama Classics series.

Written in the early fifties when Rattigan was at the height of his powers, The Deep Blue Sea is a powerful account of lives blighted by love - or the lack of it.

Two linked one-act plays set in a run-down residential hotel in Bournemouth.

García Lorca's drama about the shattering effects of emotional repression on a family of cloistered daughters, in a version by playwright Rona Munro for the critically acclaimed Shared Experience Theatre Company.

Rattigan's 1946 play based on the real-life court case of a young naval cadet unjustly accused of stealing a five-shilling postal order.

A play set in Ayrshire after the First World War, with touches of Ibsen - from the acclaimed Scottish playwright.

The best-loved English comedy of the 18th century, a lighthearted farce full of entanglements and misunderstandings, all set over the course of single, eventful night. In the Nick Hern Books Drama Classics series.

The Rolls-Royce of English comedies, exploring corruption and morality, and bringing an act of political sin into the heart of the English home.

A Training Guide to Commedia Techniques

A practical guide to the skills, characters and history of Commedia Dell'Arte through graded games and illustrated exercises - a useful tool in any actor's training and a discipline for all forms of physical theatre.

A magical, compelling play from the author of The Weir.

A play about the dog-eat-dog world of television.

A striking and sharply funny reflection on the frailty of existence and the complex relationship between knowledge and love.

A rich selection of work by leading playwright Nicholas Wright, introduced by the playwright.

A play about the early resistance to policies of apartheid or racial segregation in Cape Town, South Africa, in the 1950s.

A play about the gulf that separates Britain and Black Africa.

Fletcher and Massinger's bawdy Jacobean drama is transposed to 1890s Johannesburg.

A wartime comedy set in Cairo.