Showing 181-198 of 1,866 items.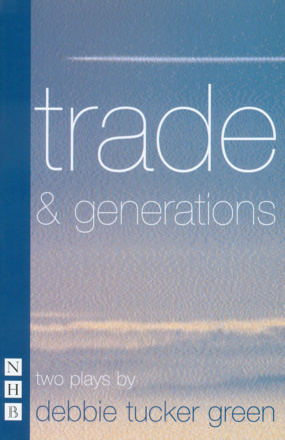 Two plays from the acclaimed playwright debbie tucker green.
A short play dealing with the controversial topic of female sex tourism.

A revered modern classic about life in a working-class suburb of Nottingham in the closing days of World War II.

A powerful play tracking the Yankee experience from innocence to corruption, from one of the twentieth century's most significant writers.

A shamelessly funny and brutally honest play about sex, connection and control.

A darkly comic fable of brotherly love and family identity, winner of the 2002 Pulitzer Prize for Drama.

Winner of the 2015 Papatango New Writing Prize, Tomcat is a play set in a future world where diseases and disorders have been wiped out. How far will we go to keep humanity healthy?

From a Cambridge college to the battlefields of the Spanish Civil War, Today is a panoramic study of life, desire and the search for a fundamental self in the midst of a shifting, uncertain world.

An uplifting story of the triumph of love, inspiration and hope against all odds, laced with the song and dance of austere, 1940s Britain. 

Tituba by Winsome Pinnock is a one-woman show about Tituba Indian, the enslaved woman who played a central role in the seventeenth-century Salem Witch Trials.

Reflections on Language and Meaning

A wise, playful and deeply personal book by master theatre-maker Peter Brook, described by the Independent as 'our greatest living theatre director'.

A fast, wild and farcically funny play with a disturbing vision of a dystopian future.

A play that follows one woman from a Polish village to the bright lights of London, exploring the issue of abortion and the Catholic Church.

A large-scale historical romp in the terrain between Jane Austen and Charles Dickens.

A 15-minute play about childhood, disability and spending time on trains.

A Study Guide

An invaluable and authoritative guide for anyone studying, teaching or performing Timberlake Wertenbaker's play, Our Country's Good.

Performing Shakespeare

Tim Pigott-Smith discusses playing Leontes, in this ebook taken from Shakespeare On Stage: Thirteen Leading Actors in Thirteen Key Roles.

A beautifully simple debut play, about a woman's search for answers to her family's self destruction.