Nicholas Wright

Nicholas Wright is a leading British playwright. His plays include: 8 Hotels (Minerva Theatre, Chichester, 2019); an adaptation of Patrick Hamilton's novel The Slaves of Solitude (Hampstead Theatre, 2017); an adaptation of Pat Barker's novel Regeneration (Royal & Derngate, Northampton, 2014); Travelling Light (National Theatre, 2012); The Last of the Duchess (Hampstead Theatre, 2011); Rattigan's Nijinsky (Chichester Festival Theatre, 2011); The Reporter (National Theatre, 2007); a version of Emile Zola's Therese Raquin (National Theatre, 2006); an adaptation of Philip Pullman's His Dark Materials (National Theatre, 2003-4); Vincent In Brixton (National Theatre, 2002; winner of the Olivier Award for Best New Play); a version of Luigi Pirandello's Naked (Almeida Theatre, 1998); and Mrs Klein (National Theatre & West End, 1988).
His writing about the theatre includes Changing Stages: A View of British Theatre in the Twentieth Century, co-written with Richard Eyre.
Showing 1-12 of 21 items.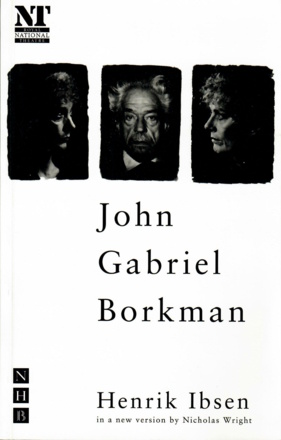 Nicholas Wright's sensitive version of Ibsen's late play, about a family brought low by the disgrace and imprisonment of its patriarch.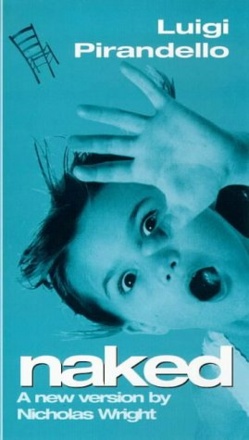 Pirandello's ingenious detective story about a young woman who is hounded by the press after the death of a child in her care..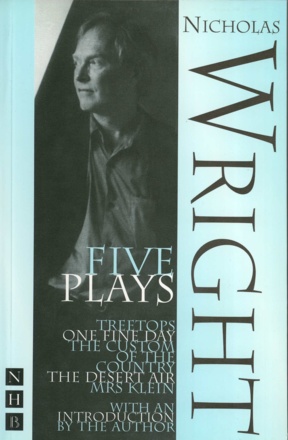 A rich selection of work by leading playwright Nicholas Wright, introduced by the playwright.
A play about the early resistance to policies of apartheid or racial segregation in Cape Town, South Africa, in the 1950s.

A play about the gulf that separates Britain and Black Africa.

Fletcher and Massinger's bawdy Jacobean drama is transposed to 1890s Johannesburg.

A wartime comedy set in Cairo.

A comedy drama set in the seedily glamorous world of 17th-century London theatre.

The first version of Wedekind's celebrated erotic masterpiece to be based on the author's original text, restoring the clarity, the daring and the sexual explicitness of a modern masterpiece written a hundred years before its time.

A moving portrait of the young Vincent van Gogh - a hit in the West End and on Broadway.

Nicholas Wright's version of Chekhov's masterpiece, in which four young people are left stranded in a provincial backwater following the death of their father.

A two-play dramatisation of Philip Pullman's extraordinary award-winning fantasy trilogy, first seen at the National Theatre.