Nicholas Wright

Nicholas Wright is a leading British playwright. His plays include: 8 Hotels (Minerva Theatre, Chichester, 2019); an adaptation of Patrick Hamilton's novel The Slaves of Solitude (Hampstead Theatre, 2017); an adaptation of Pat Barker's novel Regeneration (Royal & Derngate, Northampton, 2014); Travelling Light (National Theatre, 2012); The Last of the Duchess (Hampstead Theatre, 2011); Rattigan's Nijinsky (Chichester Festival Theatre, 2011); The Reporter (National Theatre, 2007); a version of Emile Zola's Therese Raquin (National Theatre, 2006); an adaptation of Philip Pullman's His Dark Materials (National Theatre, 2003-4); Vincent In Brixton (National Theatre, 2002; winner of the Olivier Award for Best New Play); a version of Luigi Pirandello's Naked (Almeida Theatre, 1998); and Mrs Klein (National Theatre & West End, 1988).
His writing about the theatre includes Changing Stages: A View of British Theatre in the Twentieth Century, co-written with Richard Eyre.
Showing 13-21 of 21 items.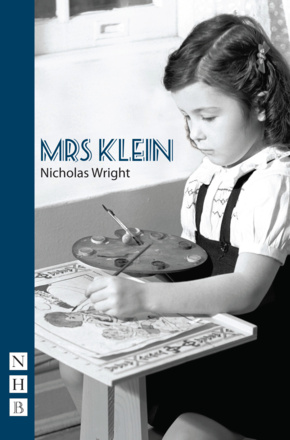 A play about the controversial psychoanalyst Melanie Klein, a haunting and poignant study of mother-daughter relationships.
The first version of Wedekind's celebrated erotic masterpiece to be based on the author's original text, restoring the clarity, the daring and the sexual explicitness of a modern masterpiece written a hundred years before its time.

A compelling study of the corruption of fame, the lure of money and the betrayal that lurks at the heart of portraying the people around us, or the people we love. Based on Caroline Blackwood's book of the same name.

Nicholas Wright's sensitive version of Ibsen's late play, about a family brought low by the disgrace and imprisonment of its patriarch.

A two-play dramatisation of Philip Pullman's extraordinary award-winning fantasy trilogy, first seen at the National Theatre.

A wartime comedy set in Cairo.

Fletcher and Massinger's bawdy Jacobean drama is transposed to 1890s Johannesburg.

A comedy drama set in the seedily glamorous world of 17th-century London theatre.

A play about passion, suspicion and revenge, based on true events involving some of the twentieth century's most influential American artists.