NHB Classic Plays
Showing 19-36 of 128 items.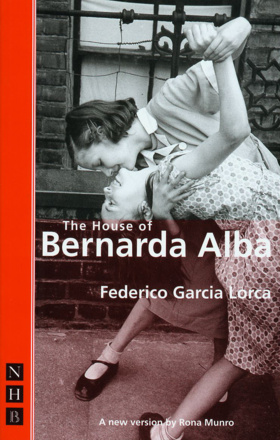 García Lorca's drama about the shattering effects of emotional repression on a family of cloistered daughters, in a version by playwright Rona Munro for the critically acclaimed Shared Experience Theatre Company.
A thrilling adaptation of the beloved, award-winning children's novel.

An enthralling version of an unforgettable Ibsen classic.

Nicholas Wright's version of Chekhov's masterpiece, in which four young people are left stranded in a provincial backwater following the death of their father.

Two plays by August Strindberg

August Strindberg's classic portrayals of secrets and lies, seduction and power – both written in the summer of 1888 – in brilliant new versions by Howard Brenton.

Cordelia Lynn's version of Chekhov's play, about three sisters trapped in a provincial town, waiting for their lives to begin.

Euripides' classic story of the woman who murders her own children in revenge for her husband's infidelity, here given a distinctive Scots flavour by the poet and playwright Liz Lochhead.

A powerful expressionist drama from the 1920s about the dependent status of women in an increasingly mechanised society, based on the true story of Ruth Snyder.

Caryl Churchill's spare and resonant version of Strindberg's enigmatic masterpiece.

García Lorca's blood-soaked story of doomed love, in a version by playwright Tanya Ronder.

A gripping new version of Strindberg's masterly, darkly hilarious depiction of the struggles and strains of marriage.

James Joyce's only play, a startlingly modern portrait of a marriage.

A rich and poetic play set during the Russian Civil War, by the author of The Master and Margarita.

Richard Eyre's version of Ibsen's Ghosts is a fresh and vivid depiction of a woman who yearns for emotional and sexual freedom, but who is too timid to achieve it.

Richard Eyre's high-profile adaptation of Ibsen's famous 'problem play' about a headstrong woman's determination to control those around her.

An adaptation of Ibsen's extraordinary last play, When We Dead Awaken, one of his most deeply personal works.

Jean Cocteau's frank, ironic, bruisingly melodramatic play dealing with incest and the diseased love from which it stems.

A funny and touching new version of Pirandello's high-spirited drama, set at the heart of a rural community where property and family unleash fierce passions.