NHB Classic Plays
Showing 1-18 of 128 items.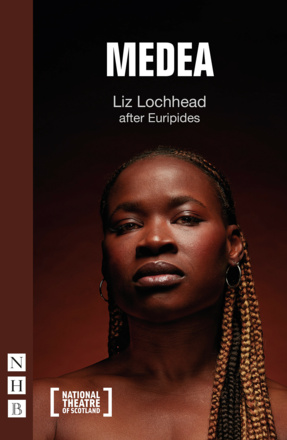 Euripides' classic story of the woman who murders her own children in revenge for her husband's infidelity, here given a distinctive Scots flavour by the poet and playwright Liz Lochhead.
Conor McPherson's stunning adaptation of the Anton Chekhov masterpiece, a portrayal of life at the turn of the twentieth century, full of tumultuous frustration, dark humour and hidden passions.

Passionate, dangerously funny, and enduringly perceptive, a wickedly enjoyable black comedy that Strindberg considered his masterpiece.

Cordelia Lynn's version of Chekhov's play, about three sisters trapped in a provincial town, waiting for their lives to begin.

Two plays by August Strindberg

August Strindberg's classic portrayals of secrets and lies, seduction and power – both written in the summer of 1888 – in brilliant new versions by Howard Brenton.

A powerful expressionist drama from the 1920s about the dependent status of women in an increasingly mechanised society, based on the true story of Ruth Snyder.

Ibsen's moving play about duty and self-determination, relocated to the Caribbean in the 1950s.

A brilliant adaptation of Strindberg's groundbreaking masterpiece.

Three of Federico García Lorca's most famous plays in a single volume: Blood Wedding, Yerma and The House of Bernarda Alba. Translated from the Spanish and introduced by one of Scotland's finest playwrights, Jo Clifford.

A gripping drama of sex, power and passion from the Spanish Golden Age.

Shakespeare's heartbreaking tale of forbidden love, brought to life in a new production co-directed by Rob Ashford and Kenneth Branagh.

The greatest story ever told, in a version by Mike Poulton, premiered at York Minster in May 2016.

Ibsen's forensic examination of a marriage as it falls apart, in a version by Richard Eyre.

The official tie-in edition to the Kenneth Branagh Theatre Company's 2015 production, starring Judi Dench. Featuring exclusive additional content.

Terence Rattigan's sparkling comedy about a group of bright young things attempting to learn French on the Riviera amid myriad distractions, French Without Tears ran for over a thousand performances in the 1930s and remains a delight today.

A fluid yet faithful adaptation of Ibsen's masterpiece.

Dekker, Ford and Rowley's remarkable play, published here in an RSC Prompt Book edition with introductions by key members of the creative team behind the RSC revival in 2014.

A violent tragedy, regarded as one of the great works of Jacobean theatre. Features the text edited for the 2014 RSC production, and introductions by key members of its creative team.