NHB Classic Plays
Showing 91-108 of 128 items.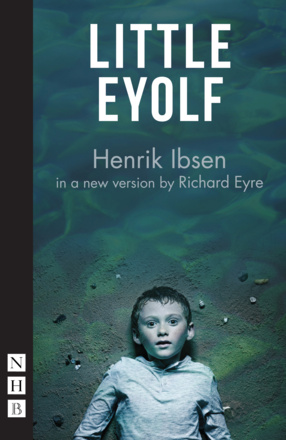 Ibsen's forensic examination of a marriage as it falls apart, in a version by Richard Eyre.
Shakespeare's heartbreaking tale of forbidden love, brought to life in a new production co-directed by Rob Ashford and Kenneth Branagh.

The greatest story ever told, in a version by Mike Poulton, premiered at York Minster in May 2016.

There is limited availability of this title. Please

enquire

before placing your order.

Ibsen's moving play about duty and self-determination, relocated to the Caribbean in the 1950s.

A masterpiece of light comedy from Terence Rattigan, about a group of bright young things attempting to learn French on the Riviera amid myriad distractions.

Conor McPherson's stunning adaptation of the Anton Chekhov masterpiece, a portrayal of life at the turn of the twentieth century, full of tumultuous frustration, dark humour and hidden passions.

A visceral new version of Strindberg's compelling, bitingly funny battle of wills.

Terence Rattigan's sparkling comedy about a group of bright young things attempting to learn French on the Riviera amid myriad distractions, French Without Tears ran for over a thousand performances in the 1930s and remains a delight today.

A brilliant adaptation of Strindberg's groundbreaking masterpiece.

A chillingly grotesque farce set in the aftermath of the Russian Revolution.

Caryl Churchill's spare and resonant version of Strindberg's enigmatic masterpiece.

Arthur Miller's version of Ibsen's most explosive play.

Eugene O'Neill's epic Pulitzer Prize-winning play about love and forgiveness.

Shakespeare's 'lost play' re-imagined

Set in the heat and dust of Andalusia in seventeenth-century Spain, Cardenio is the story of a friendship betrayed, with all the elements of a thriller: disguise, dishonour and deceit.

Richard Eyre's version of Ibsen's Ghosts is a fresh and vivid depiction of a woman who yearns for emotional and sexual freedom, but who is too timid to achieve it.

Richard Eyre's high-profile adaptation of Ibsen's famous 'problem play' about a headstrong woman's determination to control those around her.

A classic from the Spanish Golden Age, Calderón's richly poetic, epic masterpiece explores illusion, reality, fate and destiny against the backdrop of a mythical Polish kingdom.

A powerful expressionist drama from the 1920s about the dependent status of women in an increasingly mechanised society, based on the true story of Ruth Snyder.