NHB Classic Plays
Showing 55-72 of 128 items.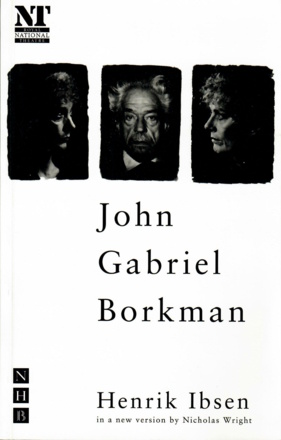 Nicholas Wright's sensitive version of Ibsen's late play, about a family brought low by the disgrace and imprisonment of its patriarch.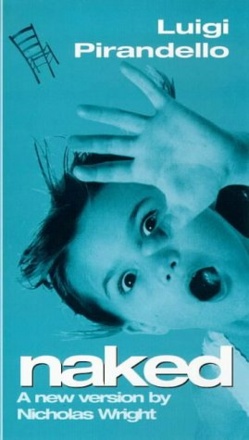 Pirandello's ingenious detective story about a young woman who is hounded by the press after the death of a child in her care..
An explosive retelling of the most savage and powerful of ancient myths - the story of avenging siblings, Electra and Orestes.
A gripping historical tragedy, set in the time of the Roman Emperor Tiberius, about a man ruthlessly working his way to the top, destroying everyone in his path.

The incendiary story of Henry VIII's chancellor, Sir Thomas More, executed for failing to arrange Henry's divorce from Catherine of Aragon.

Strindberg's gripping psychological drama about the battle of the sexes, in a version by Mike Poulton.

A powerful play tracking the Yankee experience from innocence to corruption, from one of the twentieth century's most significant writers.

Anton Chekhov's four greatest plays in one volume - in sensitive, accurate and much-performed translations. In the Nick Hern Books Drama Classic Collections series.

Three of the most famous tragedies from Ancient Greece - Antigone, Bacchae and Medea - all featuring female protagonists.

Three of the most popular Restoration comedies in one volume, all dealing with the place of women in society.

García Lorca's blood-soaked story of doomed love, in a version by playwright Tanya Ronder.

A gripping new version of Strindberg's masterly, darkly hilarious depiction of the struggles and strains of marriage.

James Joyce's only play, a startlingly modern portrait of a marriage.

A rich and poetic play set during the Russian Civil War, by the author of The Master and Margarita.

An adaptation of Ibsen's extraordinary last play, When We Dead Awaken, one of his most deeply personal works.

Jean Cocteau's frank, ironic, bruisingly melodramatic play dealing with incest and the diseased love from which it stems.

A funny and touching new version of Pirandello's high-spirited drama, set at the heart of a rural community where property and family unleash fierce passions.

A masterpiece of power and politics that explores the battle between honour and corruption, between truth and betrayal.