Natal'ya Vorozhbit

Natal'ya Vorozhbit (aka Natal'ia Vorozhbit) is a leading Ukrainian playwright. Her work includes The Khomenko Family Chronicles (Royal Court and BBC World Service; rehearsed reading at the Royal Court, 2006); The Grain Store (RSC, 2009); Maidan: Voices from the Uprising (Royal Court, 2014); and Bad Roads (Royal Court, 2017).
She is the co-founder of the Theatre of the Displaced in Kiev and curator of the Class Act project in Ukraine.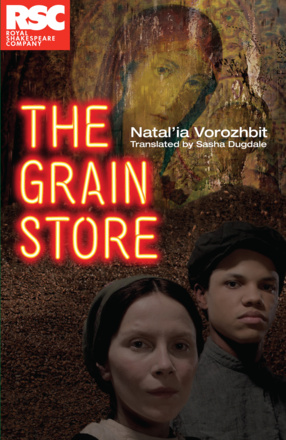 A play about a small rural community that dares to stand up to Stalin as he launches the first of his Five-Year Plans.
There is limited availability of this title. Please

enquire

before placing your order.

A heartbreaking, powerful and bitterly comic account of what it is to be a woman in wartime.