Modern Drama
This section contains plays written or premiered after 1945.
Showing 109-126 of 1,656 items.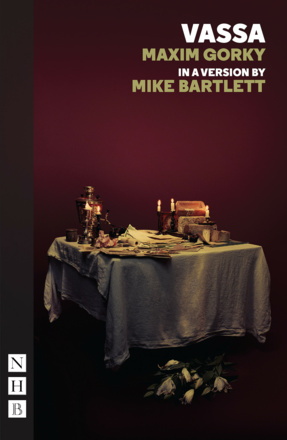 A new adaptation by Mike Bartlett of Maxim Gorky's savagely funny play, premiered at the Almeida Theatre, London.
A comedy of manners about the property market.

Joint winner of the inaugural Theatre503 Playwriting Award, Valhalla depicts a world where the boundaries of scientific research and the endurance of human love are stretched to their limits.

Làzaro, his mates and his porn-star girlfriend are 'art terrorists'... Can anything stop their killing spree?

An extraordinary, award-winning account of the Beslan School Siege, exploring the entirely individual way children cope with traumatic situations.

A grand, mischevious story set in a dystopian future. Winner of three Tony Awards including Best Book of a Musical.

Tender, uncompromising, haunting and lyrical, these four plays together comprise a contemporary chronicle of the lives of East London's young women.

A bittersweet comedy about life, love and friendship once school is long gone.

A hard-hitting play about the collapse of idealism in contemporary politics.

A monologue play about a middle-aged woman whose adult son has converted to Islam.

A courageous and convincing play that sensitively tackles the important subject of child abuse. Winner of the Papatango New Writing Prize 2013.

A compelling drama that explores the profound effect that war has on young lives.

A touching and frequently hilarious play about three women whose lives are touched by breast cancer.

A Fringe First Award-winning fable about the power of mythology to change your life.

A funny and furious new version of Michel Tremblay's fêted Québécoise comedy, Les Belles-Soeurs.

A poignant and life-affirming play about the extraordinary powers of female friendship.

A play about the intersetion of faith and misogyny, asking if you can be a feminist as well as a believer.

Real People, Real Lives, Real Theater

A collection celebrating twenty years of Undesirable Elements, the series of community-specific theatre works that examines the lives of people living cultures, either by choice or circumstance.