Modern Drama
This section contains plays written or premiered after 1945.
Showing 73-90 of 1,654 items.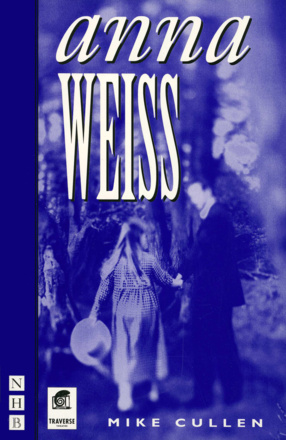 An explosive, gripping and disturbing play about the phenomenon of False Memory Syndrome.
A celebration of a great English heroine, Anne Boleyn dramatises the life and legacy of Henry VIII's notorious second wife, who helped change the course of the nation's history.

A muscular version of Sophocles' timeless masterpiece, offering a profound reflection on the nature of power, democracy and human rights.

There is limited availability of this title. Please

enquire

before placing your order.

Part satire, part sacred rite, a play that asks what value stories have for a world in crisis.

A haunting tale of loss and friendship, blurring the lines between the real and surreal, from the author of Mr. Burns, a Post-Electric Play.

A sharply perceptive, darkly funny riff on urban isolation by one of Scotland's leading playwrights.

A moving and unexpectedly funny play about a couple grieving the loss of their child.

A disastrous family reunion is the occasion for a sharp and perceptive look at what has happened to 60s idealists and their children.

Scenes from Life in the Country

A critically acclaimed play cycle about loss, memory and remembrance in America's recent past.

Both psychological puzzle and quietly devastating tragedy, Mark O'Rowe's The Approach explores the inner lives of three women as they desperately try to make sense of their world.

A gripping play about ghosts and the legacies we are left with.

Three timely one-act plays, showing the brutal and bloody impact of the current Middle Eastern crisis on ordinary people: The Collector, Echoes and Angel.

A simple and delightfully inventive re-telling of the stories from the Arabian Nights.

A simple and delightfully inventive re-telling of the stories from the Arabian Nights.

A strange, tender love story from the author of Disco Pigs and The Walworth Farce.

Laura Eason's celebrated adaptation of Jules Verne's classic novel, a dazzling escapade that packs in more than fifty unforgettable characters.

A taut family drama about obsession, betrayal and the human need to belong.

Sixteen-year-old Kelly has never known her Dad. It turns out he's from Iraq, which her mum never mentioned, and he's brought an ancient Mesopotamian vase as some kind of present. But Kelly doesn't want a vase, she wants her dad to stay and get to know her. It's not the reunion either of them expected and for Kelly it's the beginning of an epic and dangerous journey.