Modern Drama
This section contains plays written or premiered after 1945.
Showing 19-36 of 1,736 items.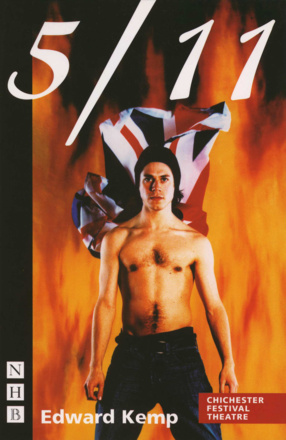 An epic and incendiary thriller about the Gunpowder Plot, weaving together the lives of kings, terrorists, priests and spies.
A short play about a young woman who, after shoplifting for the first time, is chased by the store detective.

A gripping historical play that dramatises a crucial moment of English history.

A play from Palestine, part of the Royal Court Theatre's Arab World initiative in conjunction with the British Council.

A play about passion, suspicion and revenge, based on true events involving some of the twentieth century's most influential American artists.

An uplifting play about the experience of growing up neurodivergent and queer in early 2000s Britain, based on real events from the perspective of the writer and the autistic community.

A play about love, death, identity and evolution, from the bestselling and highly acclaimed novelist.

A man in his forties and a woman in her twenties meet on a trip to Berlin. Across a fractured timeline where past and present collide, the story of their relationship, their love and their struggle unravels.

A couple in bed discuss the effect on them of the woman's recent abortion.

A short play about a young man who volunteers in old people's homes, and suffers paroxyms of love and hate for the residents.

Crackling with razor-sharp dialogue, Amy Ng's play asks whether we can ever escape our past, and investigates the destructive side of our search for acceptance.

A comedy drama about male friendship in which five old friends meet for a traditional evening of poker.

A play that challenges our understanding of mythology, and forces us to ask vital questions about military occupation.

A short play about Margaret Beckett finding herself Acting Leader of the Opposition after the sudden death of John Smith.

A short play about an old couple whose son returns after years of absence.

The remarkable true story of a young trans man's journey from Egypt to Scotland, charting his progress across borders and genders in his search for a place to call home.

Rainey Baldwin-Jackson, a country doctor, struggles to come to terms with the loss of her daughter, the disintegration of her marriage, and an eccentric elderly father on an astonishing crusade.

A surreal and powerfully human look at the way we view our lives, and a haunting meditation on what it is to live – and to die.