Modern Drama
This section contains plays written or premiered after 1945.
Showing 325-342 of 1,724 items.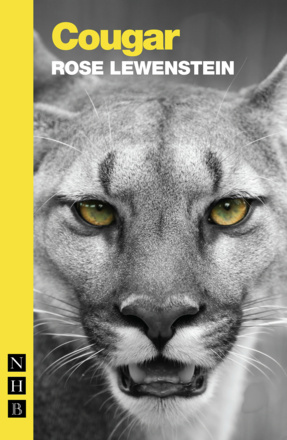 A startling play about what – and who – we consume.
A witty and compelling play that takes a piercing look at a family of performers coming to terms with the roles they play in each other's lives.

New Irish Plays

Four Irish plays from the late 1980s, selected and introduced by David Grant of the Dublin Theatre Festival.

A comedy drama set in the seedily glamorous world of 17th-century London theatre.

A play about love in a dog-eat-dog world, told in Mark O'Rowe's unique rhythmic style.

An exciting, fresh and accessible adaptation of Dostoyevsky's masterful novel.

Six fictional monologues portraying some very real experiences of disabled people in Britain, commissioned to mark the twenty-fifth anniversary of the UK's Disability Discrimination Act.

A ferociously funny, eye-poppingly theatrical play about art, animals and what happens when you try to take on the system from within... a crocodile.

Lee Mattinson's extraordinary play, bringing to life a dystopian, modern-fairytale town where fact and fiction weave as tightly and snag as easily as granny's knitting.

A play with live music, waltzing and unexpected connections, exploring how we return, resettle and adapt.

A hilarious, real-life comedy about pensioners going in search of love - from the sublime to the downright saucy.

An arresting, thought-provoking play about racial and social issues of the late 1950s, by the first woman to win two Pulitzer Prizes for Drama.

A collection of work from leading American playwright Lynn Nottage.

An outrageously fun musical set in an all-girls school in the 60s, from the team behind Bad Girls: The Musical.

A play about conflicted desire and dangerous loyalties in a world trembling in the grip of a devastating epidemic.

A play written for young people to perform, about two schoolgirls and their daring response to the Cuban Missile Crisis.

A second collection of work by the award-winning Latino comedy trio.

Three plays from the award-winning Latino comedy trio.