Modern Drama
This section contains plays written or premiered after 1945.
Showing 307-324 of 1,723 items.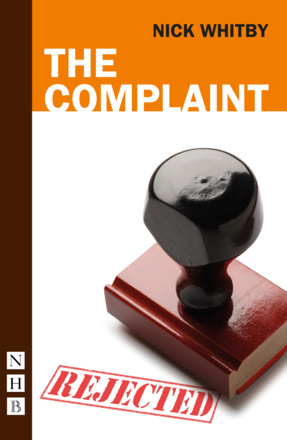 A chilling play set in a Kafkaesque world where nothing is quite as it seems, and where office politics can lead to unlawful questioning, torture and even murder...
A fascinating glimpse into the social and cultural complexities of Castro's Cuba.

The Decameron meets I Know What You Did Last Summer in a supernatural thriller of suburban teenagers fleeing a mysterious plague, from an award-winning Canadian playwright.

An explosive and thought-provoking play from the author of Girls Like That, exploring what happens when buried secrets catch up with you.

A powerful, painful, funny play about the meaning of justice and consent when two friends take opposing briefs in a rape case.

A harrowing, intense drama about people-trafficking, set inside a container lorry.

An anthology of six brilliant plays, celebrating a multiplicity of stories authored by Black playwrights in the UK over the last decade. Selected and introduced by leading theatre director Natalie Ibu.

In this two-play cycle set against the background of a bitterly fought American governor's election, David Edgar explores what has happened to the revolutionary fervour which took hold of both the Right and the Left in the 1960s, and how it has been carried over into the politics of today.

Two plays

A double bill of plays from the frontline of climate change - an epic portrait of an England of the near future, in the grip of unprecedented and catastrophic floods.

The world's first ever musical, The Beggar's Opera, is performed on board a creaking convict ship bound for Australia.

Lyrical and urgent, Fiona Doyle's play Coolatully is a compassionate insight into the links between the economy, masculinity and society in the modern world. Winner of the Papatango New Writing Prize.

A unique assortment of plays, songs and poems for primary school children to read and perform - an ideal resource for teachers and schools looking for creative ways to explore contemporary moral and ethical issues in a fun and stimulating way.

A heartbreaking tale of orphans, angels, murder and music - dramatised from the Whitbread award-winning novel set in 18th-century England.

An exhilarating play about human triumph, ambition, self-doubt, and pride, set in the world of boxing.

A gripping theatrical thriller set at sea, exploring power dynamics, superstitions and revenge, and what happens when we think no one is watching.

A witty and touching new play about class, friendship and absence.

Winner of the 2018 Pulitzer Prize for Drama, an exquisitely original, honest and deftly funny play that explores our need to connect and be loved regardless of the gulfs that disability, race, class, and wealth place between us.

A gripping and darkly comic tale of young lives on the edge. Winner of the 2009 Meyer-Whitworth Award.