Modern Drama
This section contains plays written or premiered after 1945.
Showing 235-252 of 1,708 items.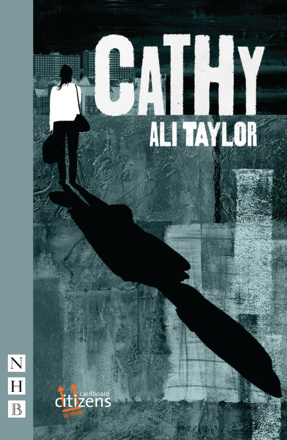 A candid, poignant and intimate play about the lives of those at the sharp end of economic austerity, inspired by Ken Loach's Cathy Come Home.
Based on the true story of Alma Rattenbury, who, in 1935, went on trial with her eighteen-year-old lover for the murder of her husband. In the play, Terence Rattigan pits Alma against a formidable lady juror, whose own life offers a plangent counterpoint to the central tale of love, betrayal, guilt and obsession.

A rousing, comic play set in an old-fashioned cobbler's shop in small-town southern Ireland.

Two plays from the author of The Wexford Trilogy.

A shockingly funny journey through five decades of birthdays, weddings and hen dos, that asks if we can ever cut the apron strings that tie us to our parents.

A fast and furious comedy about the lengths we will go to when our backs are against the wall.

A play about being a teenager, written specifically for young people, part of the 2018 National Theatre Connections Festival.

A symphony of characters searching for meaning in a complicated and unstable world. Part of the 2019 National Theatre Connections Festival.

Six plays about women, crime and justice

Six plays by some of the most exciting and distinctive female voices in British theatre, exploring the heartbreaking truth about the lives of women in the criminal justice system.

A chilling, blackly comic tale of manipulation, cyberbullying and adolescent insecurity.

 

Adaptations of two classic works through the unique lens of playwright Sarah Ruhl.

A play about the myths, ideas and realities of migration and identity in the twenty-first century.

A dark and twisted coming-of-age story by the Bruntwood Prize-winning author of Yen.

Two ageing nuclear scientists in an isolated cottage on the coast, as the world around them crumbles. Then an old friend arrives with a frightening request.

A powerful play about Dr Janusz Korczak and his struggle to protect the children at his orphanage in the Warsaw Ghetto from the horrors of the Second World War.

A powerful, provocative play about international relations and the shifting balance of power between East and West. Winner of the Evening Standard Best Play Award (2013), the Critics' Circle Best New Play Award (2014), and the Susan Smith Blackburn Prize.

A blisteringly funny black comedy about the perils awaiting any unsuspecting home-owner.

A hilarious comedy about the misadventures of miscommunication, exploring the modern difficulty of doing business between East and West.