Modern Drama
This section contains plays written or premiered after 1945.
Showing 235-252 of 1,668 items.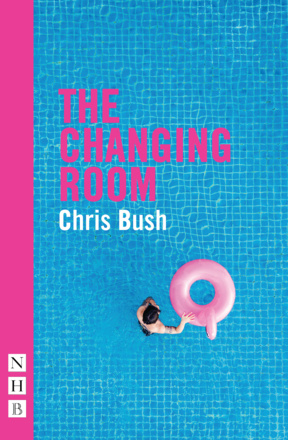 A play about being a teenager, written specifically for young people, part of the 2018 National Theatre Connections Festival.
A symphony of characters searching for meaning in a complicated and unstable world. Part of the 2019 National Theatre Connections Festival.

Six plays about women, crime and justice

Six plays by some of the most exciting and distinctive female voices in British theatre, exploring the heartbreaking truth about the lives of women in the criminal justice system.

A chilling, blackly comic tale of manipulation, cyberbullying and adolescent insecurity.

 

Adaptations of two classic works through the unique lens of playwright Sarah Ruhl.

A play about the myths, ideas and realities of migration and identity in the twenty-first century.

A dark and twisted coming-of-age story by the Bruntwood Prize-winning author of Yen.

Two ageing nuclear scientists in an isolated cottage on the coast, as the world around them crumbles. Then an old friend arrives with a frightening request.

A powerful, provocative play about international relations and the shifting balance of power between East and West. Winner of the Evening Standard Best Play Award (2013), the Critics' Circle Best New Play Award (2014), and the Susan Smith Blackburn Prize.

A blisteringly funny black comedy about the perils awaiting any unsuspecting home-owner.

A hilarious comedy about the misadventures of miscommunication, exploring the modern difficulty of doing business between East and West.

A play exploring faith and community in the modern world, asking profound questions about what we believe and why.

An acclaimed dramatisation of Dickens' well-loved Christmas story - more faithful to the original than any other published version.

Charles Dickens' timeless classic, brought to life in a joyous new adaptation by Jack Thorne.

Charles Dickens' timeless classic, brought to life in a joyous new adaptation by Jack Thorne.

An adaptation of the Charles Dickens classic – one of the best-loved stories ever written – that rediscovers the social conscience of the timeless tale.

A spine-tingling stage adaptation that is faithful to the heart and spirit of Charles Dickens' much-loved festive ghost story – with an emphasis on the ghostly.

A revitalised stage adaptation of Charles Dickens's Christmas tale, by renowned author Piers Torday, focussing on Ebenezer Scrooge's sister Fan, the most monstrous miser ever known.