Modern Drama
This section contains plays written or premiered after 1945.
Showing 181-198 of 1,668 items.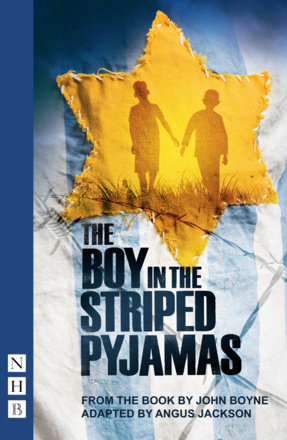 A deeply moving and thought-provoking stage play based on the best-selling novel by John Boyne.
Four boys face the tricky transition to adulthood in Ella Hickson's riot of a play.

A play in verse following four young people across one night in Dublin.

An exhilarating play about a ruthless female City trader who takes on a young and ambitious protegee.

A scorching play about a fourteen-year-old boy struggling to make sense of his place in an impoverished world filled with seemingly random killings of young black men.

A boldly theatrical tale of grief and denial, set against the economic crisis of the 1930s.

And a Blueprint for Creating Your Own Production

A unique theatrical investigation into how teenagers' brains work, and why they're designed by evolution to be the way they are.

A blistering monologue set in Scotland in the near future, when Europe is at war with America, and Scotland suffers collateral damage in the clash of civilisations.

An intense, elusive, and quietly beautiful play about a family crisis.

Stories of the Canadian Arctic intersect in this epic five-hundred-year journey led by a one-eared polar bear.

A sharp and savage play about the animals we are and the people we try to be.

From the author of Angels in America, A Bright Room Called Day was Kushner's first major play. Written against the backdrop of Reagan's America, it is a powerful portrayal of individual resolution in the face of political catastrophe.

A funny, fast-paced play about identity, truth and the challenge of finding out who you really are. Part of Platform, an initiative from Tonic Theatre in partnership with Nick Hern Books, aimed at achieving greater gender equality in theatre.

The second part of Mike Poulton's two-part adaptation of Hilary Mantel's acclaimed novels Wolf Hall and Bring Up the Bodies. A thrilling and utterly convincing portrait of a brilliant man embroiled in the lethal, high-stakes politics of the Court of Henry VIII.

An arresting and angry look at conflict and its effect on soldiers returning home.

A beautiful, heart-warming, laugh-out-loud coming-of-age story for our times.

A compelling literary detective story about the turbulent lives of the Brontë sisters - dramatised by Polly Teale and Shared Experience, the team behind After Mrs Rochester and Jane Eyre.

A funny and emotionally rich look at family, friends and fame, from the Pulitzer Prize-winning author of Dinner with Friends.