Modern Drama
This section contains plays written or premiered after 1945.
Showing 343-360 of 1,723 items.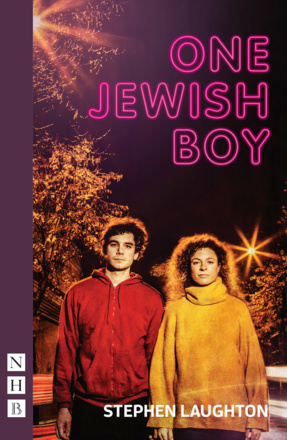 A bittersweet comedy addressing anti-Semitism through one young family's struggle against prejudice.
A topical reflection of the present and poignant outcome of America's economic decline. Winner of the 2017 Pulitzer Prize for Drama and Best Play at the 2019 Evening Standard Theatre Awards.

A short play about three young Israelis caught up in a hostage situation.

A hilarious Christmas comedy that conjures up the sublime, the ridiculous and the truly angelic.

A one-man musical comedy about a fifteen-year-old boy who finds himself in deep water when he joins a synchronised swimming team, even though he can't swim.

An epic story about generational conflict, fathers and daughters, and whether we're living in the best or worst of times.

A gripping psychological thriller, filled with razor-sharp dialogue.

Receive one newly published NHB playscript each month for twelve months – the perfect way to keep you up to date with the most exciting contemporary plays by today's top writers, from the UK's leading theatre publisher.

An honest, tender-hearted and uproariously funny story from actress, comedian, writer and doodler Jessie Cave – with colour illustrations throughout.

A funny, touching and thought-provoking comedy drama about the members of a village choir.

A powerful adaptation of Louise O'Neill's devastating novel about the experience of a young woman whose life is changed forever by a horrific act of violence.

A unique and personal response to the extraordinary events of the first hundred days of the presidency of Donald J. Trump - a play diary for each day of the presidency, from the Pulitzer Prize-winning playwright.

The Tony Award-winning musical about an Egyptian band that gets stranded in a small Israeli desert town.

Three provocative dramas, Paradise Blue, Detroit '67 and Skeleton Crew, making up a play cycle examining the sociopolitical history of Detroit.

An elderly woman and her siblings become J.M. Barrie's classic characters in Sarah Ruhl's play about a family grieving over the death of their patriarch.

A solo show exploring experiences of death and dying through verbatim testimony.

An incisive and heartfelt play about sexuality, gender and religion in twenty-first-century Britain. Winner of the 2018 Papatango New Writing Prize.

A satire on yuppie moral and emotional bankruptcy and a bleak, black comedy thriller.