Modern Drama
This section contains plays written or premiered after 1945.
Showing 217-234 of 1,668 items.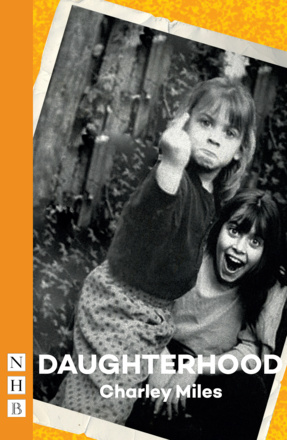 A beautiful, ferocious play about the bonds that tie us, and how we sometimes need to break them.
A madcap adventure story for young people (and older detectives) to watch, read and perform.

A play about families, parenting, and gigantic clashes of values.

A play about joy and heartbreak, quarries and transmat beams – a love-letter to British sci-fi television.

An ultra-contemporary, sexy and funny play that pushes the boundaries of trust, love and lust to the limit.

A stage adaptation of Compton Mackenzie's comedy classic, combining rollicking physical theatre, panto and farce, with an array of hilarious characters for any female-led theatre company.

Election Year in the Life of One Family

A trilogy of plays following an American family through the momentous and divisive 2016 presidential election year.

The Verity Bargate Award-winning play about three generations of a Dublin family.

A play in verse following four young people across one night in Dublin.

A play about losing someone close to you, about the human need to remember and connect.

A play about being a teenager, written specifically for young people, part of the 2018 National Theatre Connections Festival.

The Verity Bargate Award-winning play about three generations of a Dublin family, plus two other plays: Boys and Girls and Drawing Crosses on a Dusty Windowpane.

A bittersweet exploration of love, hope and the mysteries of the cosmos.

A radical play set in East Berlin in 1968, unfolding with all the tension of a spy thriller and the inexorable revelations of an Ibsen drama.

A fast and wild ride into the darker side of our celebrity obsessed culture.

A devised play about three couples having sex for the first time – and a country on the brink of a sexual awakening.

A modern-day tale of unexpected genius and of our struggle to accommodate extraordinary talent, loosely inspired by Thomas Hardy's novel Jude the Obscure.

A riotously comic adaptation of Alexandre Dumas' classic novel, originally performed by physical-comedy theatre company Le Navet Bete.