Modern Drama
This section contains plays written or premiered after 1945.
Showing 379-396 of 1,737 items.
Three remarkable short plays for one (female) actor.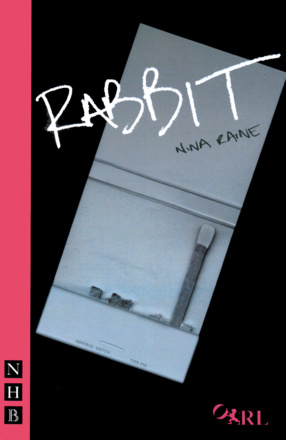 A fiercely funny play about what it's like to be a young woman living, working, drinking, loving and having sex in the 21st century.
A short play that tells the true story of Shirley Jones, who kills her baby boy, Jordan, rather than have him taken away by his abusive father.

The alternating stories of two women (played by the same actress), both of whom 'lose' their sons - one murdered, the other a runaway.

A monologue play about a middle-aged woman whose adult son has converted to Islam.

A viscerally poetic debut play commissioned by LLT, Liverpool's New Writing Theatre.

A wry, tender and fantastical story of love and loneliness in the digital age.

A hilarious, real-life comedy about pensioners going in search of love - from the sublime to the downright saucy.

A biting, heart-warming comedy of love and fate in contemporary Montréal, in a version by Rona Munro.

A play about celebrity chefs and the price you have to pay for ambition, from the Imaginary Body, the team behind the smash hit 100.

A chilling apocalyptic thriller about the violent consequences of faith and belief, from the author of The People Next Door.

Set in the 1980s, King Hedley II is the story of an ex-con in post-Reagan Pittsburgh trying to rebuild his life. Part of August Wilson's ten-play Century Cycle.

A collection of ensemble-created plays by major American theatre companies - the first of its kind.

Work, love and life are just one long, hard slog for the fish-filleting foursome Pearl, Jan, Shelley and Linda. But their fortunes are set to change when Linda finds tickets to Ladies' Day at Royal Ascot the year it relocated to York.

Elizabeth Gaskell's panoramic novel of Victorian England, adapted for the stage by the author of Iron and The James Plays.

A powerful and poetic play, with echoes of Jean-Paul Sartre's Huis Clos and Euripides' Medea. From the author of Death and the Maiden.

A breathtaking supernatural play from the author of The Weir.

A gripping psychological thriller adapted for the stage by Émile Zola himself from his own notorious novel, in a version by Nicholas Wright.