Modern Drama
This section contains plays written or premiered after 1945.
Showing 253-270 of 1,724 items.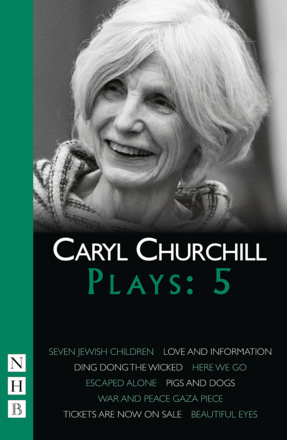 The fifth volume of the collected plays of one of our finest playwrights.
A collection of plays by the acclaimed film director, playwright and screenwriter: This Is Our Youth, The Waverly Gallery and Lobby Hero.

Two plays by the award-winning dramatist, the first Asian-American female playwright to be produced on Broadway.

Two lovers experience a baffling series of relationships together, each one just slightly and tantalizingly different.

Janet and her mother Margaret both live on Mapleview Lanes - the perfect neighbourhood with the perfect neighbours, until Lewis Chance buys a house on their street to open a group home for troubled adolescents.

A touching and funny play about a girl on the cusp of adolescence.

Three plays from the award-winning Latino comedy trio.

New York-based Theatre troupe Five Lesbian Brothers explore themes of homophobia and sexism with devastating humour and the occasional song. They have been committed to creating provocative lesbian theatre with positively no whining since their inception in 1989.

Two towers. Ten years. Twenty plays.

Ten years after 9/11, twenty international writers respond to the defining event of our times.

New Irish Plays

Four Irish plays from the late 1980s, selected and introduced by David Grant of the Dublin Theatre Festival.

Alice in Wonderland meets Greek myth in this playful, heart-breaking American take on a timeless tale of loss, grief and redemption.

Two plays by the acclaimed Cuban-American writer.

Two plays from an American playwright whose bighearted and funny plays explore the quiet desperation running through many American lives.

A funny, fast-paced, heartwarming story of friendship inspired by Norm Foster's popular play The Foursome.


Owen and Lee Melville arrive at a lakeside cabin for a weekend of fishing, but their plans are thrown out of whack by the arrival of two sisters who become catalysts for a tenderly funny and unsentimental look at four lives in transition.

Two plays from one of Canada's leading writers and directors of theatre for young people.

Three hard-hitting, gritty monologues.

A collection of dramatic material - plays, extracts from plays and dramatic adaptations - concerning the AIDS epidemic.