Modern Drama
This section contains plays written or premiered after 1945.
Showing 379-396 of 1,737 items.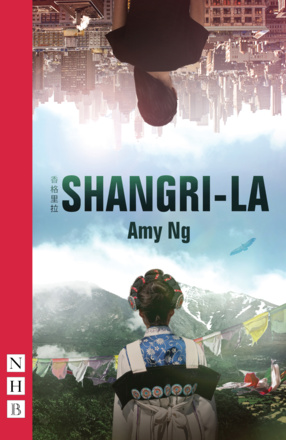 A debut play laying bare the contradictions and private pain of cultural tourism.
Vern Thiessen, winner of the Governor General's Award for his play Einstein's Gift, gives a voice to one of the most silent characters in history: Anne Hathaway, the wife of William Shakespeare.

An enchanting collection of witty music and skits about the Bard, devised for and first performed by the Royal Shakespeare Company.

A charming meditation on the beauty and transience of the world around us, by acclaimed playwright, actor and director Athol Fugard.

Autumn 1940. The Battle of Britain rages. From the ashes of a devastated Southampton, a story of chaos, courage and community spirit emerges.

The provocative story of a modern family consumed by fear and hope, by the Swiss-born Lukas Bärfuss, a rising star of contemporary German theatre.

The archetypal student-teacher romance is cleverly turned on its head for the post-#MeToo era in this striking play by an acclaimed Canadian playwright.

The full text of cult performer Eric Bogosian's solo show, attacking the dark underbelly of the American dream with blistering accuracy.

A fearless examination of the future of sex, and a fascinating vision of where humanity could be heading next.

Bleak, funny and excruciatingly accurate, Sex with a Stranger examines what it is to be in your twenties, lonely, hollow and uncertain.

Two plays by one of America's premier performers and most innovative and provocative artists, author of the Pulitzer Prize finalist Talk Radio.

Four women from different moments in the twentieth century talk across time in Linda McLean's extraordinary play about faith, lust and family.

This first major collection of contemporary Native American writing for the theatre ranges from the groundbreaking work of Body Indian to the experimental performance style of Spiderwoman Theater.

Cabron (the Bastard) isn't having a good day. His scams aren't going well. Thank god for the Seven-Eleven and its constant supply of hot-dogs.

A short play written in response to the situation in Gaza at the time of writing in January 2009.

A play set in 1940s Pittsburgh, about the search for self-fulfillment and acceptance in a hostile world.

A raw, funny, bittersweet play about the complexities of masculinity, depression and therapy.

Two linked one-act plays set in a run-down residential hotel in Bournemouth.