Modern Drama
This section contains plays written or premiered after 1945.
Showing 307-324 of 1,724 items.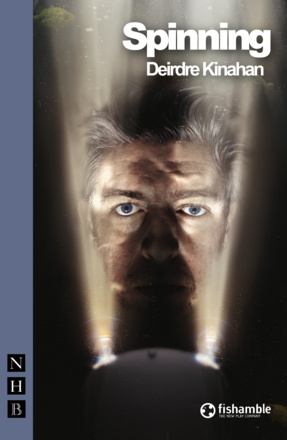 A contemporary tragedy set in small-town Ireland, by one of Ireland's most exciting playwrights.
A taut, thrilling debut play for two actors, premiered at Theatre503, London.

The true-life drama of the extraordinary bond between two identical twin girls and their struggle to find a voice.

A fiercely funny play by the Tony Award-winning author of The Humans.

A powerful study of infidelity and interwoven lives, filmed as the award-winning Lantana.

A collection of modern Spanish and Catalan plays in translations by practising English playwrights, commissioned and first staged by the Royal Court Theatre.

A monologue play in which a teenage girl roams the streets of Withernsea in search of aliens.

A darkly comic play exploring family and community, the savage divisions of contemporary society and the rituals that punctuate our lives.

A riveting play exploring the limits of what one person can ask of another.

An imaginative exploration of the power of memory, love and human connection.

A powerful and striking play that explores aspiration, social mobility and getting caught between classes.

A collection of plays from the experimental writer-director Young Jean Lee.

A thrilling play inspired by the true-crime story of the Slenderman.

A sharp and witty satire on the commodification of art and life.

An utterly original, wryly funny play about one woman's search for a place to belong in a world that's not all it seems. Joint winner of the 2021 Papatango New Writing Prize.

An intimate, tender play about loss, hurt and rediscovery, from Jack Thorne.

A bold, quirky play from the renowned Quebecois writer, translated into a robust and earthy Scots.

A tender and unflinching story about motherhood, self-destruction and the way women help each other heal.