Modern Drama
This section contains plays written or premiered after 1945.
Showing 235-252 of 1,737 items.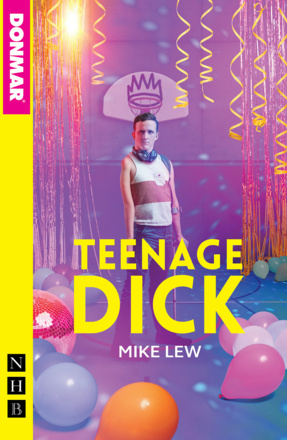 A darkly comic, smashed-up retelling of Richard III, Shakespeare's classic tale about the lust for power.
An insightful and revealing play, inspired by real events, which explores society's uncomfortable embrace of the outsider.

Two plays from playwright Gary Mitchell, known for his powerful explorations of the conflicts troubling Northern Ireland.

A searing portrait of a community divided against itself, set in a weaver's cottage in County Armagh at the time of the 1798 Rebellion.

A thrilling Gothic story of violence, retribution and justice, adapted for the stage by Kate Mosse from her own internationally best-selling novel.

A rollicking Scots version of Molière's classic of political satire and black comedy.

A witty and sensitive portrayal of managing mental health within a family, highlighting the barriers we put up in order to put on a brave face.

An unsettling and unpredictable drama about the love-hate chemistry that endures between friends.

A high-voltage portrait of a late-night shock jock, made into a film by Oliver Stone.

A sharp and perceptive play from Carl Hancock Rux, a multidisciplinary artist born in Harlem, New York, whose trademark craft is to combine poetry, music, theatre and dance.

Four plays from one of America's finest playwrights, endowed with compassion, keen insight and an unfailing comic sensibility.

A thrilling, fast-paced adaptation of the classic novel, considered by Dickens 'the best story I have ever written'.

A short play about a mother confronted by the child she had to give up.

A powerful play about the shattering impact of war, and the astonishing resilience of those living through it, written by one of Ukraine's leading playwrights.

A dark but very funny comedy about the collapse of a family of feckless chancers and no-hopers.

An astonishing, tragic and uplifting verbatim play about the care system in the UK today.

A play about how everything and nothing changes as people bat a ball.