Modern Drama
This section contains plays written or premiered after 1945.
Showing 217-234 of 1,668 items.
The extraordinary debut play from the Royal Court by two brothers from Siberia.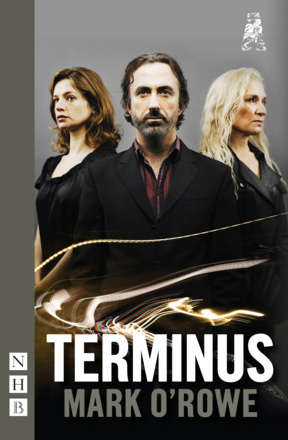 A blackly comic vision of Dublin infested with demons.
Another Romeo and another Juliet in a strikingly different love story.

An uncompromising account of the heartbreaking choices faced by mothers today and what happens when a distant war comes home.

A fictional account of the 2011 Occupy London movement, set in the heart of a very British crisis – a crisis of conscience, a crisis of authority and a crisis of faith.

A darkly comic, smashed-up retelling of Richard III, Shakespeare's classic tale about the lust for power.

An insightful and revealing play, inspired by real events, which explores society's uncomfortable embrace of the outsider.

Two plays from playwright Gary Mitchell, known for his powerful explorations of the conflicts troubling Northern Ireland.

A searing portrait of a community divided against itself, set in a weaver's cottage in County Armagh at the time of the 1798 Rebellion.

A rollicking Scots version of Molière's classic of political satire and black comedy.

A witty and sensitive portrayal of managing mental health within a family, recognising the complexities of grief, and learning how to find humour in our flaws.

An unsettling and unpredictable drama about the love-hate chemistry that endures between friends.

A high-voltage portrait of a late-night shock jock, made into a film by Oliver Stone.

In the age of McCarthy and the Beat poets, a controversial African-American artist, Archer Aymes, became an overnight sensation with his first book, Mother and Son. Ten years later he was found dead in a prison cell.

Four plays from one of America's finest playwrights, endowed with compassion, keen insight and an unfailing comic sensibility.

A thrilling, fast-paced adaptation of the classic novel, considered by Dickens 'the best story I have ever written'.

A short play about a mother confronted by the child she had to give up.

A dark but very funny comedy about the collapse of a family of feckless chancers and no-hopers.