Modern Drama
This section contains plays written or premiered after 1945.
Showing 199-216 of 1,653 items.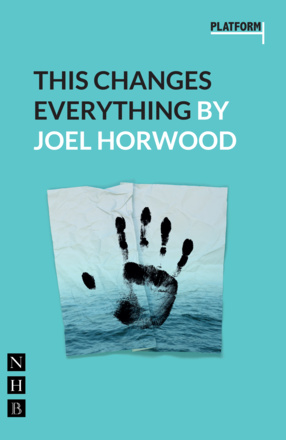 A play about a group of young women seeking to form a new type of society and a better way of living. Part of Platform, a series of big-cast plays with predominantly or all-female casts, written specifically for performance by school, college and youth-theatre groups.
The first collection from a major new voice in American theatre.

A collection of essays, poems, a prayer and a play from the Pulitzer Prize-winning author of Angels in America.

A complex and intense portrait of the mechanics of a family – and a marriage – through the eyes of four siblings struggling to define themselves beyond their parents' love and expectations.

Good men behaving very badly in a dark comedy about twenty-somethings in London.

An intricate, tender play about the obligations we have to one another, and those we would rather not.

A tense, revealing play that explores what it means to care for one another and asks who, in a time of increasing disconnect, we expect to look after us.

A gripping psychological thriller adapted for the stage by Émile Zola himself from his own notorious novel, in a version by Nicholas Wright.

A story of lust, madness and destruction set in the backstreets of Paris. Based on Emile Zola's classic novel.

A miniature epic that explores the mad savagery of war with biting black comedy, and takes us into the dark heart of a strange and surreal conflict.

A play about the women whose lives and livelihoods were affected by the murderous attacks of the Yorkshire Ripper.

The Ancient myths of the Kingdom of Thebes re-told by Scotland's foremost poet/dramatist.

A short play about a writer holding workshops with older women in a prison.

A timely, provocative and witty look at the campaign to redefine Britishness for a multicultural society.

Four significant plays from a writer whose choice of 'uncomfortable' but well-documented subjects has gained her a reputation for controversy:

The dark underside of the Greatest Story Ever Told.

The extraordinary debut play from the Royal Court by two brothers from Siberia.