Modern Drama
This section contains plays written or premiered after 1945.
Showing 73-90 of 1,737 items.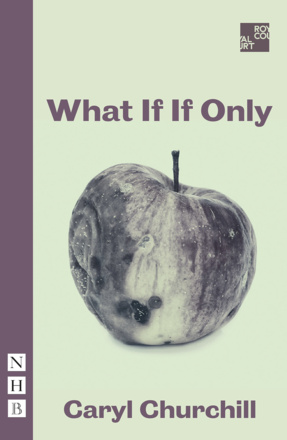 Your partner's died, could things have been different? A short play by Caryl Churchill, published with another short piece, Air.
A major collection from one of the most popular gay playwrights in America.

A sometimes comic, sometimes heartbreaking journey into the world of autism, mixing narrative, song, dance and direct address to explore this contentious and often misunderstood subject matter.

Two plays from an American playwright whose bighearted and funny plays explore the quiet desperation running through many American lives.

Set in a snooker club, a betting shop and a local church, each play introduces a mix of young cornerboys, old cowboys and chancers of any age in a lyrical, poignant and often hilarious account of lost dreams and thwarted ambitions.

A refreshingly modern version of J.M. Barrie's much-loved story that puts the character of Wendy firmly centre stage.

A collection of plays from the American writer whose screenplays include Hair and Ragtime.

A play about a mother's extraordinary ability to heal a changing neighbourhood, despite her inability to heal herself.

Lucy Kirkwood's play about a woman sentenced to hang for murder in 18th-century rural Suffolk.

The spellbinding, beautifully observed hit from the master of suspenseful realism.

A life-affirming, humorous show of songs and monologues drawing on real-life experiences, about the one thing we all have in common: we're gonna die. Audio CD included.

A comedy drama about an all-female theatre company touring Britain during the darkest days of World War Two, written by the well-known actress and premiered in the West End.

Against the backdrop of a windswept northern village, three remarkable young women live their lives brightly.

A play about the end of an era as a London boozer closes its doors one final time.

A collection of dramatic material - plays, extracts from plays and dramatic adaptations - concerning the AIDS epidemic.

A spiky play about the clash between suburban and itinerant ways of life in present-day Liverpool.

Five Plays

Five short plays from acclaimed playwright Steve Waters, all of them deeply personal accounts of his attempts to make sense of twenty-first-century Britain and an ever-changing world.

A Pulitzer Prize-winning play about family, community and uncertainty.