Modern Drama
This section contains plays written or premiered after 1945.
Showing 1-18 of 1,737 items.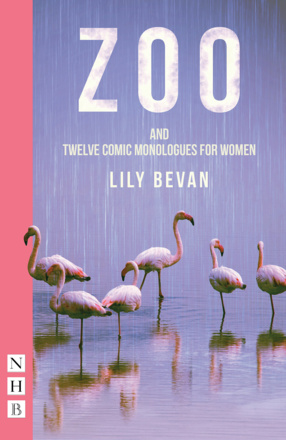 A wildly inventive comedy drama about courage, female friendship and flamingos. This volume also includes twelve comic monologues for female performers.
A moving portrayal of the conflict between personal aspiration and familial responsibility, and what happens when those you should depend on need you more than you need them.

Two plays, from the award-winning author Rona Munro.

A comically sinister study of the tensions in an Edinburgh tenement.

A short play by the author of the Adrian Mole books, set in a council house in a small Leicestershire town at election time.

Fifty compelling scenes from Canadian plays; two-handers and three-person scenes; comedic and dramatic; from the largest mainstage hits to the smallest fringe shows.

An urgent play about the struggle for optimism and community amid the chaos of a world falling apart.

Anna Jordan's Bruntwood Prize-winning play, Yen explores a childhood lived without boundaries and the consequences of being forced to grow up on your own.

Politics and the planet collide in a fiercely original play about the limits of science, the power of myths, and the things we can't control.

A mock documentary that puts Hwang himself centre-stage as he uses the controversy over colour-blind casting for Miss Saigon and the racially motivated federal investigation of his own father to explore Asian identity and the ever-changing definition of what it is to be an American.

An eminently actable, and readable, version of the well-loved story about a passionate but doomed love affair, one of the most famous and enduring love stories in the English language.

A ferocious, wild and utterly exhilarating adaptation of Emily Brontë's indelible masterpiece.

A darkly comic coming-of-age drama from an exciting Canadian playwright.

An enthralling historical drama about the creation of the King James Bible, commissioned by the Royal Shakespeare Company to mark its four-hundredth anniversary.

The debut play from the author of The Slab Boys and Tutti Frutti, taking satirical swipes at Anglo-Scottish cultural pretensions.

A young writer challenges the status quo but discovers that creative gain comes at a personal cost.

A rich selection of work by leading playwright Nicholas Wright, introduced by the playwright.