Modern Drama
This section contains plays written or premiered after 1945.
Showing 379-396 of 1,737 items.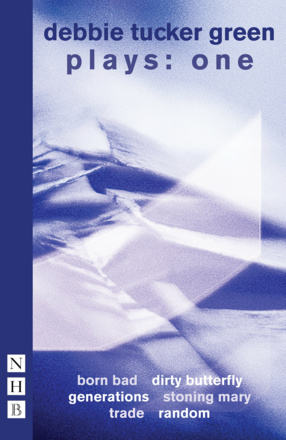 A collection of six plays by one of the most distinctive playwrights working today.
An autobiographical monologue, written to be performed by its author David Edgar, in which Edgar at seventy confronts the ideals of his twenty-something self.

A play with live music, waltzing and unexpected connections, exploring how we return, resettle and adapt.

Fraught, funny, and ferocious, a play that challenges the cultural response to accusations of sexual assault.

A funny and touching new play about the fertilisation of an idea.

A tense, revealing play that explores what it means to care for one another and asks who, in a time of increasing disconnect, we expect to look after us.

A powerfully dramatic play about Charles Darwin's voyage on board HMS Beagle - an adventure that changed not only his own life, but also the history of the entire world.

David Edgar's landmark play about the twenty-somethings who came of age in 1968 and were drawn into revolutionary politics. Revised version staged by the Royal Shakespeare Company in 2018.

An epic tale of passion, politics and pugilism in the world of 19th-century women's boxing.

Two plays by David Edgar, written thirty-five years apart, both exploring the theme of youth and revolution.

A play about an outbreak of the plague in a small Derbyshire village in 1665.

A compelling drama that explores the profound effect that war has on young lives.

Using Shakespeare's orginal lines, alongside new text, Jeanie O'Hare retells The Wars of the Roses through the eyes of the extraordinary Margaret of Anjou.

A short play exploring the private worlds of strangers, living side by side but generations apart.

An epic fable set in the faraway Spanish Golden Age, about the deranged behaviour of countries that have lost an empire and still not yet found a role.

A night of debauchery and delicate connection in a play set in the city that never sleeps.

A rollercoaster of a play for anyone that's ever been a dick on the dance floor.