Modern Drama
This section contains plays written or premiered after 1945.
Showing 361-378 of 1,737 items.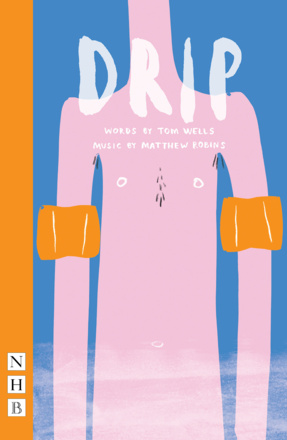 A one-man musical comedy about a fifteen-year-old boy who finds himself in deep water when he joins a synchronised swimming team, even though he can't swim.
An epic story about generational conflict, fathers and daughters, and whether we're living in the best or worst of times.

A gripping psychological thriller, filled with razor-sharp dialogue.

Receive one newly published NHB playscript each month for twelve months – the perfect way to keep you up to date with the most exciting contemporary plays by today's top writers, from the UK's leading theatre publisher.

An honest, tender-hearted and uproariously funny story from actress, comedian, writer and doodler Jessie Cave – with colour illustrations throughout.

A funny, touching and thought-provoking comedy drama about the members of a village choir.

A powerful adaptation of Louise O'Neill's devastating novel about the experience of a young woman whose life is changed forever by a horrific act of violence.

A unique and personal response to the extraordinary events of the first hundred days of the presidency of Donald J. Trump - a play diary for each day of the presidency, from the Pulitzer Prize-winning playwright.

The Tony Award-winning musical about an Egyptian band that gets stranded in a small Israeli desert town.

Three provocative dramas, Paradise Blue, Detroit '67 and Skeleton Crew, making up a play cycle examining the sociopolitical history of Detroit.

An elderly woman and her siblings become J.M. Barrie's classic characters in Sarah Ruhl's play about a family grieving over the death of their patriarch.

A solo show exploring experiences of death and dying through verbatim testimony.

An incisive and heartfelt play about sexuality, gender and religion in twenty-first-century Britain. Winner of the 2018 Papatango New Writing Prize.

A satire on yuppie moral and emotional bankruptcy and a bleak, black comedy thriller.

A riotous celebration of sisterhood, showing that while life may throw up unexpected turbulence, friendships will last the course.

An epic romcom telling the story of an unlikely romance between the Queen of England and a boy from the wrong side of the tracks. Premiered by the National Youth Theatre.

A taut, funny and powerful drama about the first generation of female soldiers to serve in the British infantry in close combat.

Snapshots of lives, snapshots of experiences of protest; violence vs non-violence, direct action vs demonstrations, ear for eye follows characters navigating their way through society today.