Modern Drama
This section contains plays written or premiered after 1945.
Showing 91-108 of 1,712 items.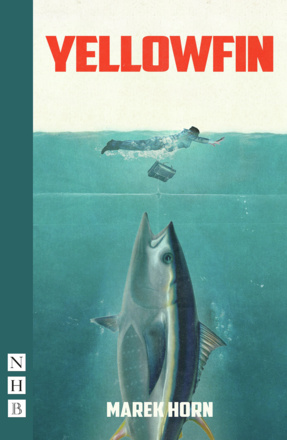 Politics and the planet collide in a fiercely original play about the limits of science, the power of myths, and the things we can't control.
The story of a young slave girl who lives through the final turbulent days of slavery on a sugar plantation in 19th-century Jamaica. Adapted from Andrea Levy's award-winning novel.

An entertaining and provocative new play inspired by Ovid's powerful collection of myths.

A viscerally charged play, full of moral ambiguity and psychological complexity, examining the nature of consent, trust and trial by social media.

Larry Kramer's ground-breaking play about the 1980s AIDS crisis, published in a new edition alongside the major National Theatre revival in 2021.

A riotous, witty reclaiming of the life of Emilia Bassano, poet, mistress, mother, and exceptional woman – widely considered the 'Dark Lady' of Shakespeare's sonnets.

Your partner's died, could things have been different? A short play by Caryl Churchill, published with another short piece, Air.

A raw, funny, bittersweet play about the complexities of masculinity, depression and therapy.

A resonant and surreal short piece published alongside What If If Only.

A raw and real exploration of early motherhood, from the award-winning writer of Emilia.

A moving and unexpectedly funny play about a couple grieving the loss of their child, winner of the Best New Play award at the 2022 Offies (Off West End Awards).

A thrilling play based on the nineteenth-century Red Barn Murder in Suffolk, rediscovering the lost story of the murder victim, Maria Marten.

A revenge tale about two women seeking justice and taking control of their own narratives, colliding the ancient and the modern, the tragic and the Spaghetti Western, hip-hop and Afropunk.

An anthology of six brilliant plays, celebrating a multiplicity of stories authored by Black playwrights in the UK over the last decade. Selected and introduced by leading theatre director Natalie Ibu.

An enlightening, cathartic and acerbic new play about identity, maturity and reconciliation.

A touching drama about a teenage girl diagnosed with a brain tumour, an unexpectedly optimistic portrayal of love and the extraordinary resilience of the human spirit.