Modern Drama
This section contains plays written or premiered after 1945.
Showing 1-18 of 1,706 items.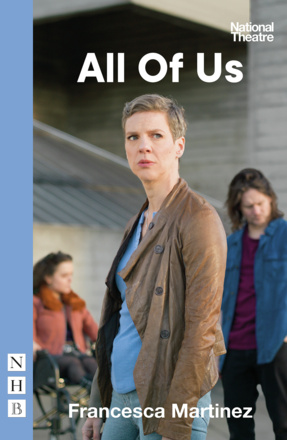 A passionate and timely drama that looks at the human cost of abandoning those who struggle to fit in.
A mesmerising and thrilling play about the lure of the mountains, the drive to conquer and the price of staying alive.

A darkly comic play exploring family and community, the savage divisions of contemporary society and the rituals that punctuate our lives.

A gig-theatre play featuring original music inspired by early noughties and present-day R&B and Garage.

A funny, probing, and bold play that picks up where Ibsen's A Doll's House left off, and offers a sharp contemporary take on the struggles inherent in all human relationships across time.

A provocative, witty and dangerous play by Howard Brenton.

Through the lives of ornithologists, bureaucrats, soldiers and tour guides, no particular order charts the fall, rise and continuation of a single society, asking the same repeated question 'Is it empathy, or power, that endures?'

Alice in Wonderland meets Greek myth in this playful, heart-breaking American take on a timeless tale of loss, grief and redemption.

A hilarious and satirical play about middle-class England's disastrous instinct always to appear nice, from the writer behind the internationally successful television shows Doctor Who and Sherlock.

A sweeping drama about the Israeli-Palestinian conflict, in which a straitlaced family is forced to confront everything they know about their identities.

A powerful play about Dr Janusz Korczak and his struggle to protect the children at his orphanage in the Warsaw Ghetto from the horrors of the Second World War.

A humorous and dark play exploring sex, shame, and transformation and how we reckon with the traumatic experiences that have shaped us.

An uplifting and empowering play that reveals the raw and untold secrets of pregnancy, miscarriage, childbirth, and mothering.

A darkly comic coming-of-age drama from an exciting Canadian playwright.

Performance artist Taylor Mac picks up where William Shakespeare's blood-soaked tragedy Titus Andronicus left off in a play that explores generic boundaries and charts the violence done by those in charge, and the lives of those left to clean up.

A gripping theatrical thriller set at sea, exploring power dynamics, superstitions and revenge, and what happens when we think no one is watching.

A gripping play about the man who murdered Mahatma Gandhi, premiered at the National Theatre, London.

A play inspired by the true story of Afghanistan's first youth music programme, exploring a world following the US invasion that is complex, contradictory and shocking – all to a soundtrack of early noughties' pop.