Modern Drama
This section contains plays written or premiered after 1945.
Showing 415-432 of 1,737 items.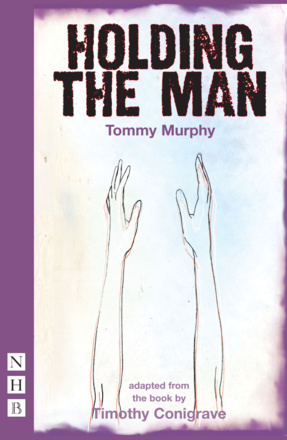 The remarkable true-life love story, adapted from Timothy Conigrave's memoir of growing up gay in 1970s Melbourne.
A revealing, funny and wonderfully moving portrait of four women who sign up to join the Women's Land Army during World War II.

A penetrating play about belonging, family and the limitations of communication.

The true-life drama of the extraordinary bond between two identical twin girls and their struggle to find a voice.

An imaginative stage adaptation of E. Nesbit's much-loved children's classic.

A sharp and savage play about the animals we are and the people we try to be.

Lucy Kirkwood's delightful version of the classic fairytale, first seen in a production devised and directed by Katie Mitchell at the National Theatre for Christmas 2010.

A darkly riotous, superbly fast-talking adventure, adapted from the Booker Prize-winning novel.

An irreverent and unsettling play that interrogates paranoia, ambiguity and innocence in our highly sexualised world.

Helen Edmundson's celebrated adaptation of Leo Tolstoy's enduring classic is a vibrant and deeply moving meditation on the nature of love.

An irresistibly funny and tender play about big dreams and small changes.

A funny, moving and topical portrayal of the world in flux, Invisible explores the many sides of migration.

A darkly comic, spell-binding dystopian drama, winner of the 2011 Papatango New Writing Prize.

New Plays by New Writers

Five significant debut plays – first staged in the UK in the late eighties – from writers who have gone on to establish their reputations in major theatres.

The true story of the flourishing of a theatre in a wartime Jewish Ghetto.

The last work from one of the twentieth century's most significant writers, continuing the semi-autobiographical cycle centring on the Tyrone family.

Based on the true story of Alma Rattenbury, who, in 1935, went on trial with her eighteen-year-old lover for the murder of her husband. In the play, Terence Rattigan pits Alma against a formidable lady juror, whose own life offers a plangent counterpoint to the central tale of love, betrayal, guilt and obsession.

A collection of essays, poems, a prayer and a play from the Pulitzer Prize-winning author of Angels in America.