Modern Drama
This section contains plays written or premiered after 1945.
Showing 397-414 of 1,737 items.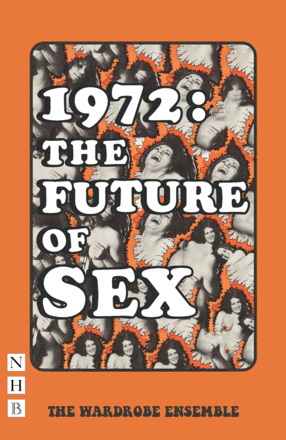 A devised play about three couples having sex for the first time – and a country on the brink of a sexual awakening.
The Collected Poems and Performances 1976-1986

A 'doo-wop opera' inspired by Lee Breuer's coming of age amidst the pop culture of the 50s.

Sixteen-year-old Kelly has never known her Dad. It turns out he's from Iraq, which her mum never mentioned, and he's brought an ancient Mesopotamian vase as some kind of present. But Kelly doesn't want a vase, she wants her dad to stay and get to know her. It's not the reunion either of them expected and for Kelly it's the beginning of an epic and dangerous journey.

An epic rollercoaster of a play travelling from 1968 to 2525 and back again, driven by an all-pervasive fear of the future and a guilty pleasure in the excesses of the present.

A dramatic tale of a young Japanese girl's sexual awakening, and ultimate social downfall, in Hawaii's harsh sugar-cane plantation system of the early twentieth century.

A gripping examination of the conflicting realities of the black experience of twentieth-century America.

A play in the tradition of Arthur Miller: an impassioned exploration of the impact of politics on an American family.

A play about the desperate cases lurking unsuccessfully on the fringes of the movie world.

 An adaptation for the stage of Jacqueline Wilson's popular novel.

A hugely-acclaimed black comedy exposing the dark side of the Midwestern American family. 

A smouldering adaptation of Thomas Hardy's enduring novel about a spirited and feisty young woman who finds herself playing mistress in a man's world.

Acclaimed poet and playwright Liz Lochhead's Dracula stays refreshingly close to Bram Stoker's classic novel.

Jez Butterworth's hugely acclaimed, prize-winning play - a comic, contemporary vision of life in England's green and pleasant land.

A simple and delightfully inventive re-telling of the stories from the Arabian Nights.

A collection of nine very different short plays by three remarkable generations of Scottish writers, ideal performance in studio theatres and at festivals.

A passionate, heartfelt play about surviving in a time of civil war, by a leading American dramatist. Winner of the 2009 Pulitzer Prize for Drama.

A celebration of a great English heroine, Anne Boleyn dramatises the life and legacy of Henry VIII's notorious second wife, who helped change the course of the nation's history.